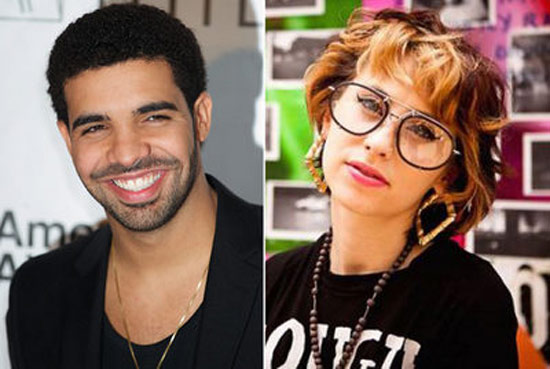 Drake is a fan of Kreayshawn….
In an interview with Invasion Radio, Drizzy co-signed the newly signed Columbia artist and her new "Gucci Gucci" single.
"I honestly get excited when new things happen in hip-hop and when I heard 'Gucci Gucci,' I heard the flows, I was excited before I even knew who she was. And you know I got to hear a little bit more of the music beyond that and then to meet her and the energy that she has is great. She's just a great person. She's good people. That's my dog. Anytime she's ready. I got bars on deck for that," he said of the Oakland-bred artist, calling her a "little cutie pie."
Kreayshawn returned the favor and complimented Drake back. "You're not so bad yourself there, Mr. Regularly Handsome," she said.
Check out the audio below:
Drake sounds a little too excited…
Be the first to receive breaking news alerts and more stories like this by subscribing to our mailing list.