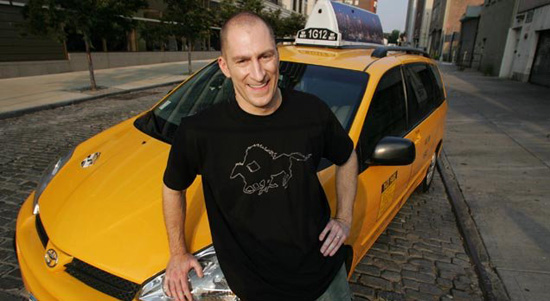 A fake taxi cab used by the Canadian version of the (somewhat) popular TV game show "Cash Cab" accidentally ran over and killed a 61-year-old man over the weekend as a producer was driving the vehicle to a storage lot shortly after filming.
A 61-year-old Surrey man is dead after being struck Friday night by a replica taxi used in the production of the television show Cash Cab. The man, struck in the 200-block East Cordova Street, was taken to the hospital but died shortly after, said VPD spokesman Const. Lindsey Houghton.

"There were no witnesses," he said, adding that investigation is ongoing and no charges have been recommended yet. The vehicle and driver were not part of an active television production at the time of the crash, Houghton said. He said the driver of the vehicle remained at the scene of the accident and the fake taxi is now in possession of investigators.

"Our thoughts and prayers are with the victim and his friends and his family," said Andrew Burnstein, the president of Castlewood Productions which films Discovery Channel's Cash Cab. "My heart also goes out to the driver of the vehicle, a member of our technical staff, who is shaken and devastated by this tragic accident, and our entire team," he said in an emailed statement.

The taxi was disguised to look like a Yellow Cab, "but it wasn't a Yellow Cab. It was for production," said Yellow Cab GM Carolyn Bauer. "It wasn't one of our drivers, it wasn't one of our taxis," Bauer said, adding that her company provided written permission to the production company to use the Yellow Cab logo and company information on the vehicle.
For those of you not familiar with the "Cash Cab" game show, passengers in a specially outfitted taxi are surprised and offered the chance to win money by correctly answering a series of trivial or general knowledge questions on the way to their destination.
Be the first to receive breaking news alerts and more stories like this by subscribing to our mailing list.