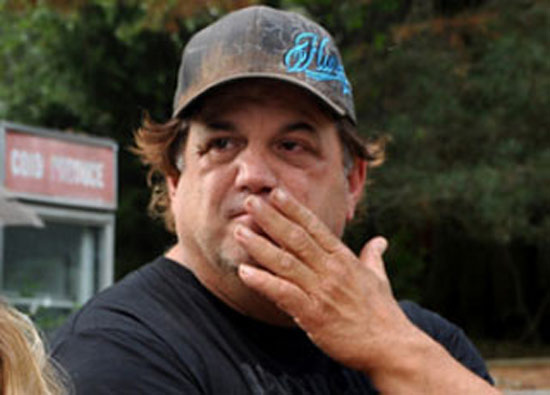 Talk about weird and unusual…..
A Cleveland, Ohio man (who's pet bear killed a woman last year) was found dead chained to his waterbed, wearing a leather mask with a sex toy in his mouth. (Huh?)
CLEVELAND — An exotic-animal owner who made headlines last summer when one of his bears mauled a woman to death has died after apparently choking on a sex toy, authorities said.

Sam Mazzola, 49, was found dead in his Columbia Station home on Sunday, face down on a water bed. He was bound to the bed with handcuffs, chains and padlocks, Lorain County Chief Deputy Coroner Dr. Frank Miller told the Cleveland Plain Dealer.

Mazzola had a sex toy in his throat, which apparently obstructed his breathing, Miller said. He was also wearing a leather mask with the eyes and mouth zipped shut and a two-piece metal sphere covering his head, the coroner told The Morning Journal.

"He had done this by request according to the story we were given," Miller told The Morning Journal. "There was an assistant, but that is under investigation."

It appeared Mazzola died from an "accident during sexual role play," Miller told the Plain Dealer.

An autopsy determined the preliminary cause of death was asphyxia due to airway obstruction by foreign body. Suicide and homicide have been ruled out. "The manner of death is pending further investigation and will be released when the case is finalized," the coroner's office said in a press release.

Sheriff's detective Mike Lopez told The Morning Journal that a teenage co-worker found Mazzola's body.
Advertise | AdChoices

He said someone else was at the home and helped Mazzola with the bondage but had left before he died.

"It was an unattended death," Miller told the Journal.

No one has been charged in the death, which Lopez said was not suspicious.

Mazzola has been in the news in the past because of his ownership and exhibitions of wild animals, which he kept man on his property southwest of Cleveland.

In August, one of his black bears fatally mauled Brent Kandra , 24, of Elyria, after Kandra opened the bear's enclosure for a routine feeding.

Kandra's death was ruled a workplace accident. The bear was euthanized.
The things people do for kinky sex……so sad.
Be the first to receive breaking news alerts and more stories like this by subscribing to our mailing list.