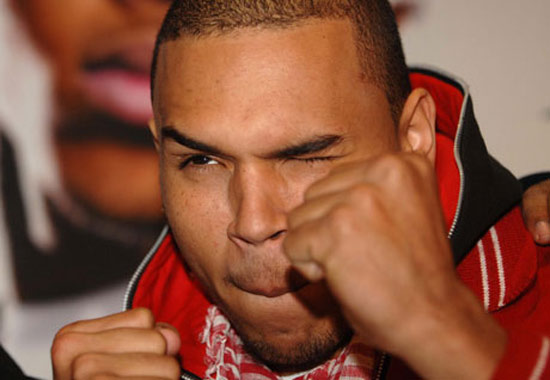 Chris Brown and his reps have denied a report claiming the R&B singer used gay slurs during a pickup basketball game.
According to Star magazine's false story, Brown became angered during the game and begin yelling, "That's gay" and "You're a f**got a**!" to the other players in the middle of an argument over passing the ball.
Chris' reps deny the incident entirely and have released the following statement on his behalf to E.T. Check it out below:
"The incident described did not occur. Nor did the Star ever contact Chris' representatives to request comment or confirmation. Chris was filming a video with Ace Hood on June 29 and never left the set."
Brown also took to his Twitter to assure fans that none of the allegations were true.
"Believing everything the media says only makes us stupid as a society. I get it now, the media doesn't make enough money stalking and falsifying stories on other celebs so they continuously f**k wit me."
Poor Breezy!
Lately, the press has had an infatuation with Chris Brown and gay slurs. Let the kid live his life for Christ-sake.
Be the first to receive breaking news alerts and more stories like this by subscribing to our mailing list.