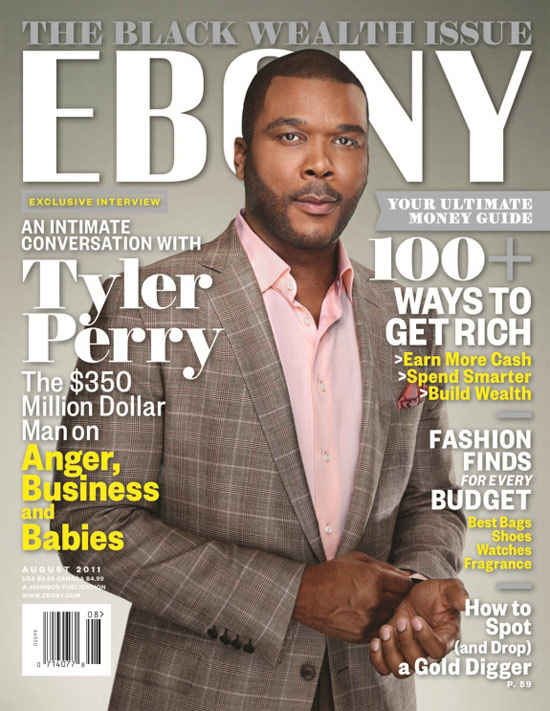 Tyler Perry has a special lady in his life.
In a brand new interview with Ebony magazine for their upcoming August 2011 issue, the filmmaker opened up about his new romance.
"She's really, really special. It's the longest relationship I've been in," he says in his cover story.
Surprisingly … back in December, Perry thought he had a child on the way. Now he says it would be sad to come this far and not have any.
"This isn't the reason to have children, but it would be really sad to work this hard to build something and not be able to pass it on to my junior, to my sons, to my daughters. Back in December, when we thought we were having a kid," he revealed. "I got a little overwhelmed. Now, I got overwhelmed when I first got a dog because I knew I was responsible for this living creature. So think how I reacted to the thought of having a child."
Tyler also spoke on Spike Lee and how he's done with all the beef.
"I'm going to be more respectful of him and his family," he told Ebony. "I believe Spike can do what he does and I can do what I do.… There's room for more than one of us in every industry and the moment we embrace that as a society, we can get past all this stuff."
Glad to hear that all is well with Mr. Perry!
Be the first to receive breaking news alerts and more stories like this by subscribing to our mailing list.