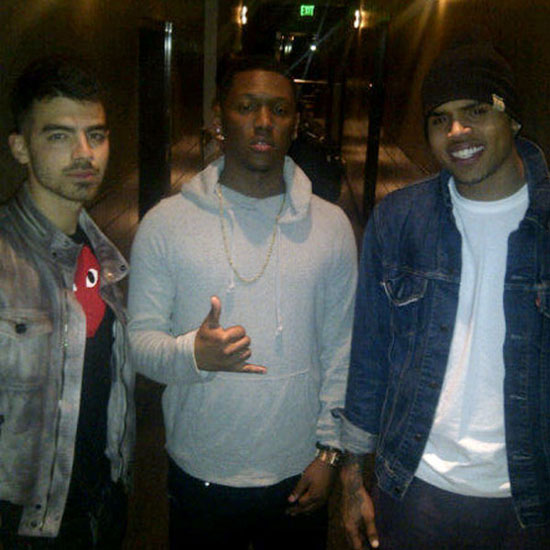 In a recent interview with MTV News, former kiddie pop rocker Joe Jonas spoke about his aspirations of touring with fellow singer Chris Brown.
"My dream list, wow … I mean, doing a tour with Chris would be cool," Jonas said when asked who his ideal tour companion would be. He continued, "I feel like, musically, we both have the same sounds and we liked working together, so I can see it working."
Brown recently helped Jonas pen his single "See No More'." Of his first solo effort, 22-year-old Jonas explained, "It was scary in the beginning. Just because I knew this is my one opportunity to show people my journal: the good and bad of every relationship I've been in, you know, and what I look for in relationships".
Not yet titled, Joe's solo album is scheduled for a September 2011 release.
Be the first to receive breaking news alerts and more stories like this by subscribing to our mailing list.