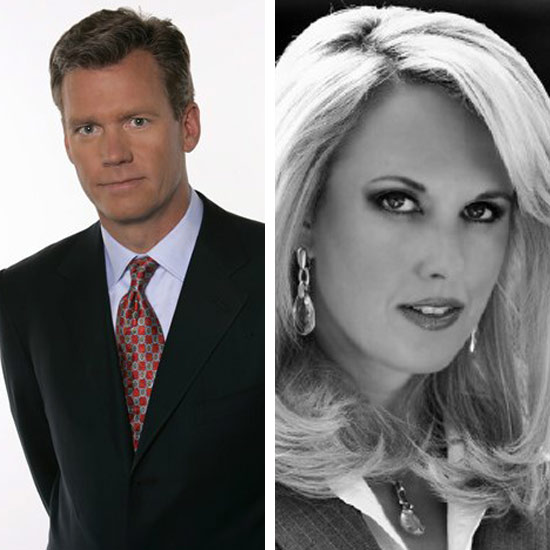 Chris Hansen, the same guy who is notoriously known for catching pedophiles and making them "take a seat," has been caught cheating on his wife!!!
Chris Hansen, the NBC anchor famous for snagging Internet pedophiles on the show 'To Catch a Predator' has found himself in the center of an ironic scandal, The London Daily Mail reports.

Hansen, 51 has allegedly been having an affair with Kristyn Caddell, a 30-year-old TV reporter from Florida.

Hansen was caught in a sting organized by the National Enquirer as he was having a romantic dinner with Caddell at the Ritz-Carlton in Palm Beach.

After dinner, the pair then drove to her apartment where they were seen leaving together the next morning.

A source told the tabloid that Caddell is a former intern at NBC and "there was an immediate physical attraction between them" when they met.

But a source close to Hansen told the New York Post the report is "ridiculous. It's crap. They've been friends for a long time, and there's no truth to this. There was no romantic dinner, and he didn't stay with her that night."

Hansen lives with his wife Mary, 53, in Connecticut, but reportedly has been spending time in Florida on a disappearance investigation.

The story was reported by Hansen on last Friday's "Dateline."

NBC News officials had no comment Wednesday.
Aint that bout a b*tch! After all the people he caught up … did he not think the same would ever happen to him??? Dumbass…
Look below for the video proof:
Be the first to receive breaking news alerts and more stories like this by subscribing to our mailing list.