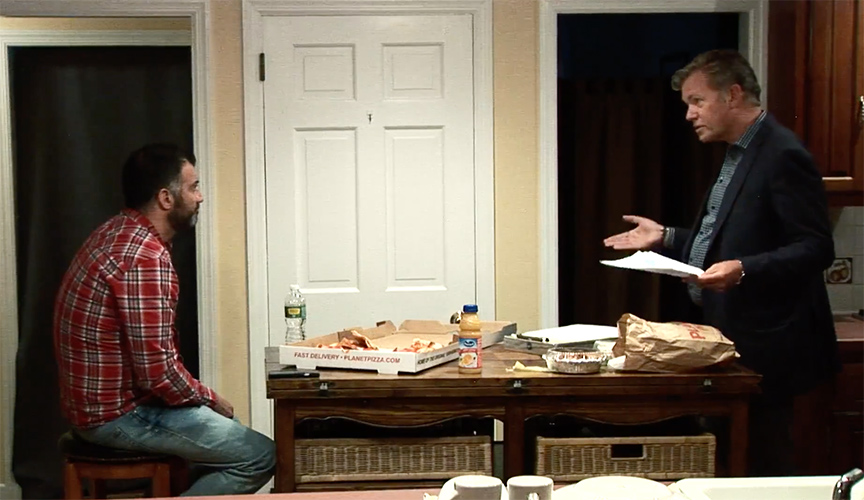 Back in the early 2000s, the best reality TV show wasn't on Bravo, MTV or VH1. It was on NBC. Chris Hansen and his To Catch a Predator docuseries was enthralling must-see TV. The show, in cooperation with law enforcement, would lure child predators to what the criminals thought was their victim's house.
Instead of the perky young thing they were hoping to hook up with walking through the door, out would step Chris Hansen in dramatic fashion as he queried the child predators on their sick, sick, ways.
Though the show was massively popular, it was ultimately cancelled in 2007, due to the liability that it exposed NBC to. The network was in fact sued by the family of a man who killed himself after he was caught in one of the show's stings.
But the show, due to popular demand, is coming back as an independent series. Chris Hansen launched a Kickstarter last year to fund the initiative and it was successful. And now, one sting operation is already in the can. Fans got a peek at the new material as part of the teaser for the show's return. However, instead of being called To Catch a Predator, it'll be called Hansen vs. Predator.
I don't know bout y'all, but I'm ready for this show to come back! If they're out here catching cheaters on camera I'm all for them exposing these nasty Neds.
Be the first to receive breaking news alerts and more stories like this by subscribing to our mailing list.