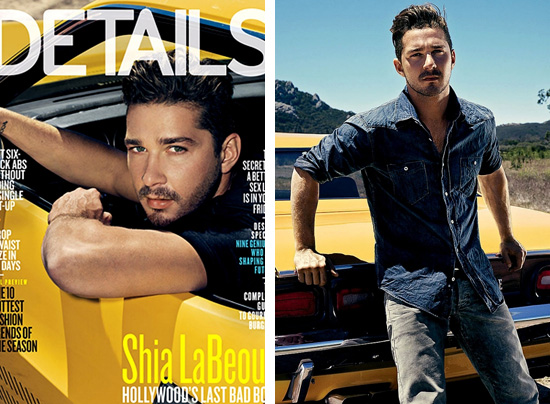 Brian Austin Greene may not be a happily married man when he reads what "Transformers" actor Shia LaBeouf said about his wife Megan Fox in his cover story for the latest issue of Details Magazine.
While giving an interview to the mag, LaBeouf was asked if he ever hooked up with Fox, to which he didn't reply, but gave an affirmative head nod. "Look, you're on the set for six months, with someone who's rooting to be attracted to you, and you're rooting to be attracted to them. I never understood the separation of work and life in that situation. But the time I spent with Megan was our own thing, and I think you can see the chemistry onscreen", Shia said.
But hold up, wasn't Megan dating her now husband Brian Austin Greene at the time? Uttering a total of 12 times, when asked the awkward question Shia advised "I don't know, man. I don't know. I don't know. I don't know….It was what it was."
Oooooh Megan, sounds like somebody might have some splaining to do!!!
Be the first to receive breaking news alerts and more stories like this by subscribing to our mailing list.