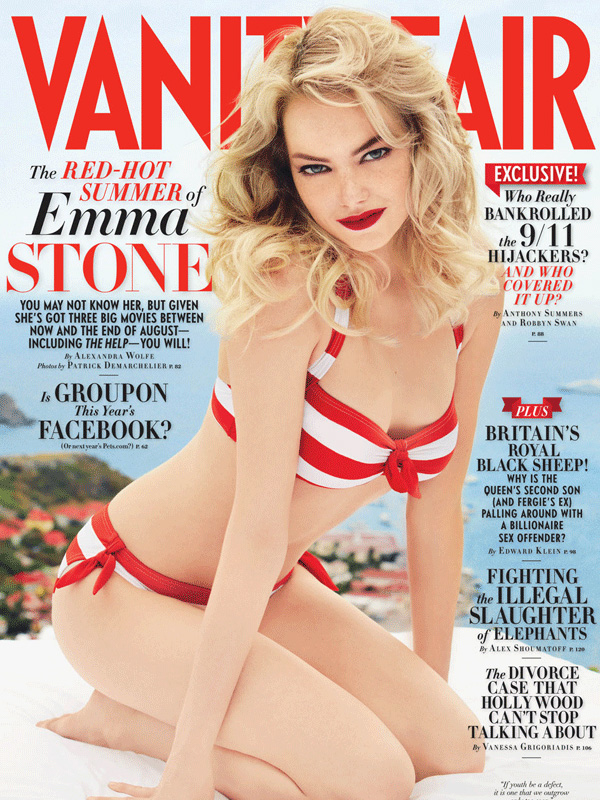 Emma Stone looks like a sexy pin-up model on the cover of the latest issue of Vanity Fair Magazine!
The actress, dressed in a candy-cane bikini, talks about dealing with the paparazzi, wanting her private life to stay private, dropping out of high school to star in "Superbad" and much more inside the August 2011 issue of the magazine.
Read a few excerpts below: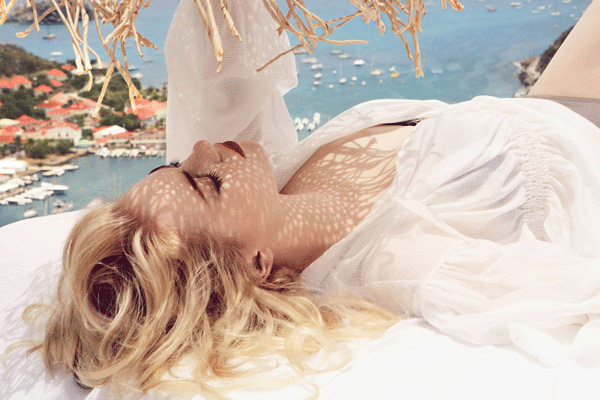 On paparazzi trying to be friends with celebrities:
"He stands up while I'm walking to my car and is like, 'Hey, Emma! Listen, I'm going to delete these pics. Here's my card. If you ever go to the beach with your friends or walk out of your house in your pajamas, call me.' He's like, 'But I'm deleting these pictures, see?'….These guys try to strike up a deal with you so you feel like they're your friend. I didn't even know that was a thing – that people would call them."

On not wanting to speak about her private life:
"Talking about this stuff is pretty new. The only solution I've come to when it comes to things like that – the health of my family or dating, really personal things – is not to talk about it."

On the pressure in Hollywood to stay thin:
"I'm definitely more conscious of it as I've gotten older," she says that she has not succumbed to extreme celebrity fad diets. "That diet, have you seen it?" Stone asks of the popular trainer to the stars Tracy Anderson's recommended diet. "It's like: Eat this diet, which is a palm-size piece of chicken and some beans, and work out two hours a day for the rest of your life."

On dropping out of high school to star in her first movie:
"I did Superbad in what would've been my senior year. I was playing a senior, and had I graduated I would've missed that opportunity, and had I missed that opportunity I wouldn't be here right now."
Click Here to read more from Emma Stone's Vanity Fair interview!
Be the first to receive breaking news alerts and more stories like this by subscribing to our mailing list.