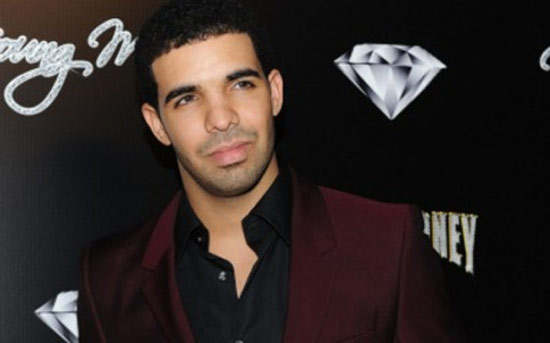 50 Cent isn't the only artist having issues with his label…..
YMCB rapper Drake took to his Twitter account yesterday to air out his frustration with Universal Motown for taking down some of his songs.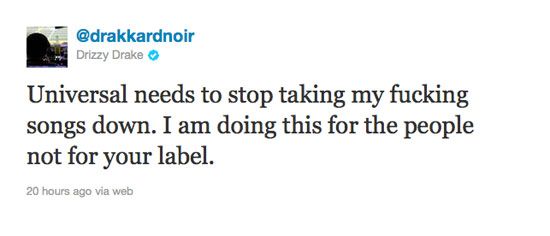 Yeah guys … Drake is doing it for the "people." (Listen to the sarcasm in our voice)
In other news, Drizzy has announced his album's single will be dropping in the next two weeks.
"The single's dropping a week-and-a-half, two weeks. It'll be fun. It's going to be a blast. It's great. I'm really excited about it. Just trying out different things, different sounds, different flows… We're all in a really great place in our lives just as a team, the team's coming together. 40's doing really well. We've got new editions. We have this affiliation with The Weeknd. It's really great. He's on the album a bunch. I'm excited about it just for the people to hear the evolution of the music."
Are you excited about Drake's new single???

Be the first to receive breaking news alerts and more stories like this by subscribing to our mailing list.