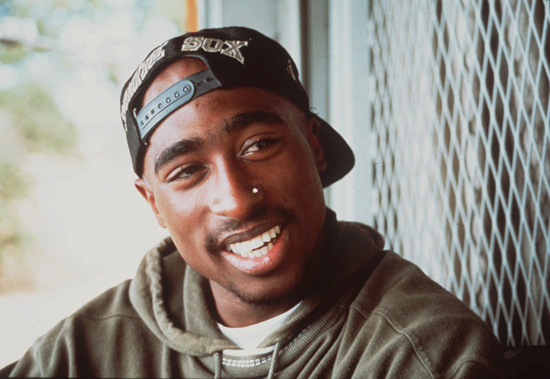 Tomorrow would have been Tupac Shakur's 40th birthday. And just one day prior, a convicted felon has admitted to shooting the rap superstar during a robbery at Manhattan's Quad Studios back in November 1994.
The alleged gunman, Dexter Isaac, who is currently serving a life prison sentence for murder, robbery and other offenses, claims that Pac's former associate (and rapper Game's current manager) James "Jimmy Henchman" Rosemond actually paid him $2,500 to carry out the dirty deed.
Dexter Isaac told All Hip Hop today:
"I want to apologize to his family [Tupac Shakur] and for the mistake I did for that sucker [Jimmy Henchman]," Dexter Isaac told AllHipHop.com from prison. "I am trying to clean it up to give [Tupac and Biggie's] mothers some closure."
Isaac says he wants to expose Jimmy Henchman and his dirty ways, which is what sparked his decision to confess the robbery/shooting on the eve of Tupac's birthday. He said he is now finally comfortable enough to go on record about the robbery and shooting, which resulted in Pac being shot at least 5 times.
Check out the letter in its entirety below: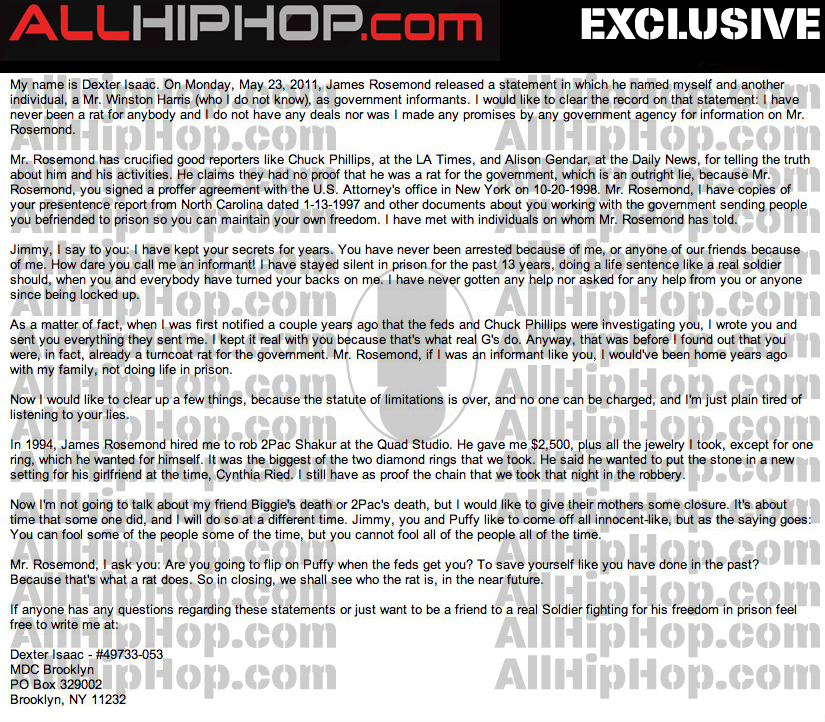 The November 30th 1994 shooting sparked a serious beef that resulted in the (still unsolved) murders of both Tupac and Biggie. If Dexter Isaac is telling the truth, he's basically the reason both of these guys aren't around anymore.
Your thoughts?
Be the first to receive breaking news alerts and more stories like this by subscribing to our mailing list.