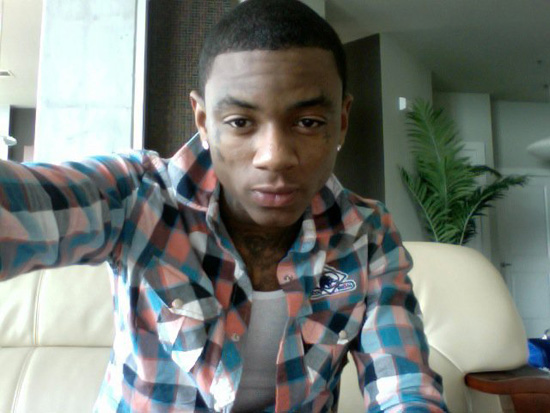 Soulja Boy has spoken out about his recent rant over Facebook lashing out at white racists who were leaving negative comments on his videos and updates.
The "Juice" rapper is now claiming that his page was hacked.
"I wanted to clear the air and let everyone know that my Facebook got hacked."
He went on to explain, "I had administrators on my account that no longer work with me. The hackers used these old accounts to post hateful messages.  This was not done by me or anyone on my team and I'm upset that I am being labeled as a racist and homophobic person."
Maybe it wasn't him after all. Or maybe it was and he's just trying to cover it up with the whole "I got hacked!" story … (Shrugs)
What do you think?
Be the first to receive breaking news alerts and more stories like this by subscribing to our mailing list.