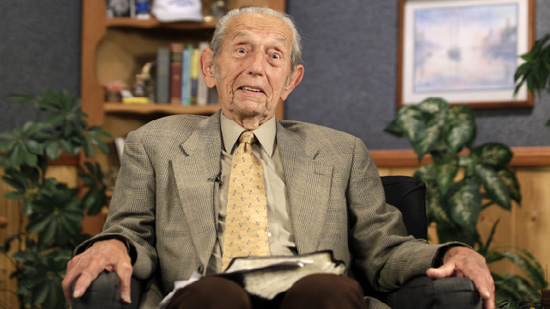 Remember that really really old guy who got the whole world all riled up with that whole "the world is going to end on May 21st" nonsense?
Well, he had a stroke.
Doomsday radio preacher Harold Camping sparked worldwide media attention by (wrongly) predicting the end of the world … and now, not even a month later, he has been hospitalized after suffering a stroke at his home last Thursday night (Jun 9).
A neighbor says the 89-year-old evangelist is doing "OK," but, "his speech appears to be a little bit slurred."
Sounds like some good old fashioned Divine Intervention to us, don't you agree?
Oh, and if you were wondering … according to Camping, his original prediction was "off by 5 months," and the "new" rapture date is October 21st. Too bad getting "word" out this time around won't be as easy as the last few times he's been wrong. SMH…
[Gawker]