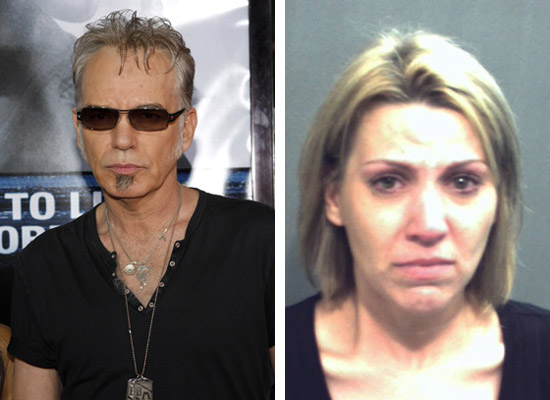 Actor Billy Bob Thornton's estranged daughter Amanda Brumfield was found guilty last Friday (May 27) of aggravated manslaughter for the October 2008 death of a 1-year-old girl she was babysitting.
Amanda Brumfield, 32, was acquitted Friday of the first-degree murder and aggravated child-abuse charges she originally faced in the death of her best friend's daughter, whom she was babysitting at the time in Orlando.

Brumfield claimed the child, Olivia Madison Garcia, was trying to climb out of a playpen when the tot fell and hit her head. According to police, Brumfield waited more than two hours to call for help, reports CBS affiliate WKMG. Brumfield told investigators that the child initially appeared fine after her injury and that's why she waited to get help, says WKMG.

While prosecutors say it's impossible for a fall from that height to cause the three-and-a-half inch fracture and bleeding and swelling found in the girl's brain, the defense suggested the fall may have aggravated a previous injury, causing the 1-year-old's death. The trial was held in the same courthouse where Casey Anthony is on trial for the death of her 2-year-old daughter Caylee.
Brumfield is expected to be formally sentenced for her crime in July.
Be the first to receive breaking news alerts and more stories like this by subscribing to our mailing list.