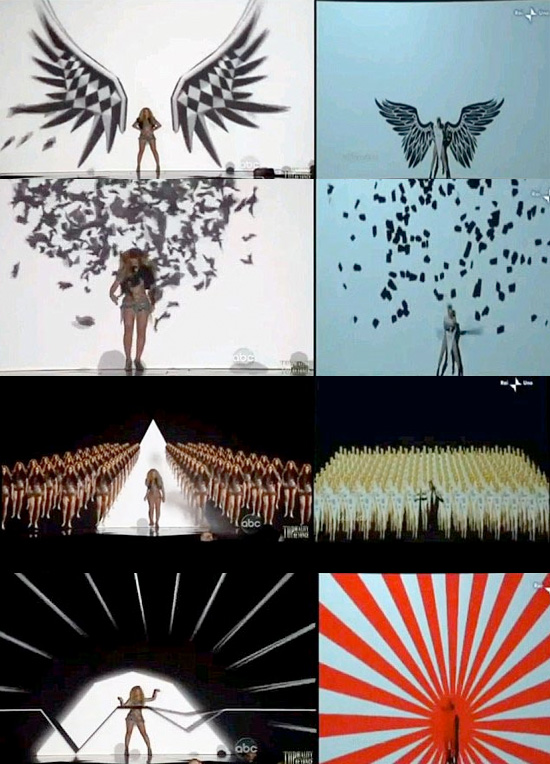 Like with almost anything she does, Beyonce is receiving heat again from critics for not being completely original. This time, over her 2011 Billboard Awards performance, which was inspired by Italian singer Lorella Cuccarini.
In an interview with AOL Music, Bey explained why she borrowed Cuccarini's concept for her performance.
"My makeup artist showed me the performance of Lorella Cuccarini a year ago, and it inspired me so much. I then met with the talented people who worked on it. The technology and concept were so genius. Thank God for YouTube or I would have never been exposed to something so inspiring. I never worked so hard on anything in my life as that performance for the Billboard Awards."
Check out both performances (side-by-side) below:
Be the first to receive breaking news alerts and more stories like this by subscribing to our mailing list.