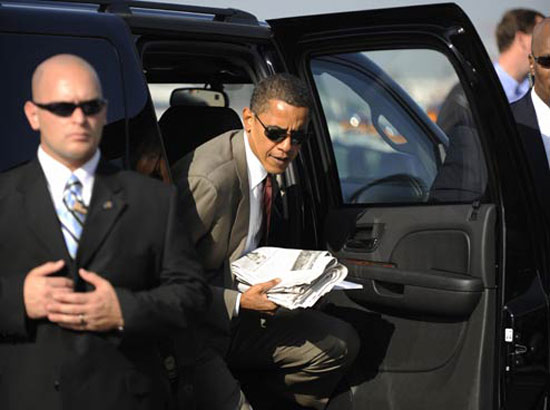 Check out what recently happened to US President Barack Obama when he exited the US embassy in Dublin, Ireland. (Somehow his armored limo got caught on a hump and he had to walk out of the car)
The Cadillac, specially built for Mr Obama by General Motors, has reinforced tires and its own oxygen supply.  The incident happened in front of waving crowds in Ballsbridge, and the president left the building from a different entrance.  A witness said that as it drove out, the car appeared to get its low underbelly caught on a piece of metal sticking up that a gate might lock into.

The US president and first lady Michelle Obama stayed in the car while police officers rushed over to the stricken vehicle.  The pair switched to another vehicle to drive to the Marine One helicopter that was to carry them to the next stage of their visit.
See…everyone has car problems.
Be the first to receive breaking news alerts and more stories like this by subscribing to our mailing list.