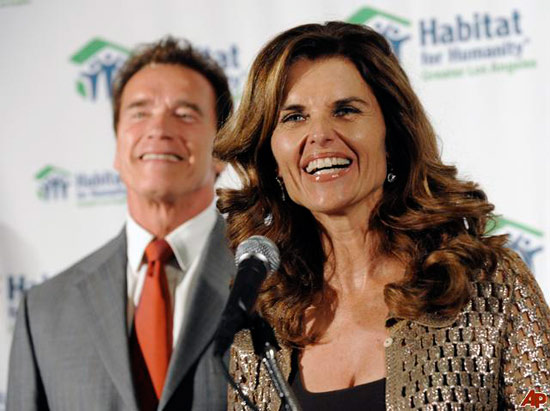 Bad news for the "Sperminator"………
$200 Million is the amount that former California governor/actor/womanizing man-whore Arnold Schwarzenegger could be paying out should his now estranged wife of 25 years Maria Shriver decides to file for divorce!
According to The New York Post, the former political power couple has an estimated net worth valuated between $200 and $400 million. (Didn't know the Governator was so rich did you!)
If Maria does indeed decide to divorces her creepin husband, she'll end up with more than $100 million in comparison to what Elin Nordegren, ex-wife of Tiger Woods, snagged in their divorcement deal.
Although the couple do have a pre-nup in place, it still is unclear whether it will stand up in court given their lengthy marriage and Arnold's very public, and very costly infidelities. If the judge does decide to toss it out, according to California law, Maria is entitled to half!
OUCH!
Be the first to receive breaking news alerts and more stories like this by subscribing to our mailing list.