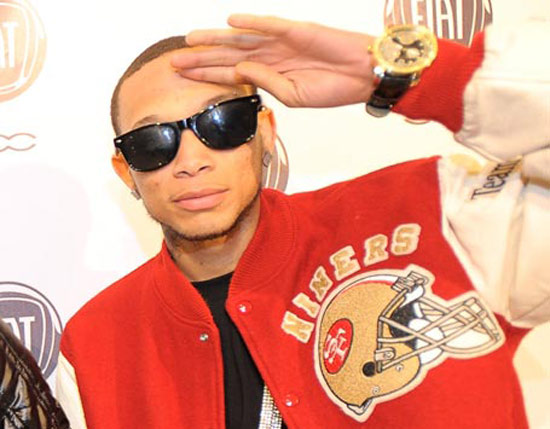 Recently slain M-Bone of popular rap group Cali Swag District, may have met his untimely demise thanks to a bitter hater's jealousy.
M-Bone's girlfriend — who lived with him for more than a year — says a man living in their apartment complex was obsessed with the rapid rise of Cali Swag, and grew increasingly hostile to M-Bone — aka, Mante Talbert.
The girlfriend — who refuses to be named out of fear for her safety — confirms M-Bone was in a Twitter war with the jealous prick who reportedly threatened the popular rapper acts of violence.
The girlfriend went on to claim that on Sunday … she picked M-Bone up at the airport at 12:15PM and took him back to their apartment.  Later that night, at around 10 P.M., M-Bone took her car and said he was going to the studio to record.
She then alleges that soon afterwards she received a call from another member of Cali Swag with the devastating news her boyfriend had been shot.
Inglewood Police are currently investigating the shooting — so far no arrests have been made.
SMH- — see how dangerous haters can be ??
Be the first to receive breaking news alerts and more stories like this by subscribing to our mailing list.