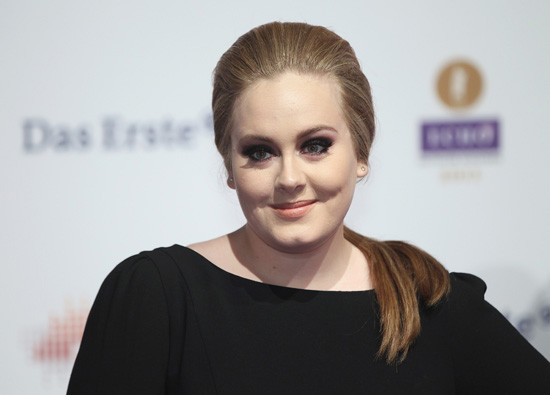 Chart topping British singer Adele recently revealed that her douche bag ex-boyfriend has demanded royalties for her debut album "19."
Believe it or not, her freeloading ex, whom she refuses to name, wants to be paid for inspiring her to write the hit record!
The British Pop star went on to tell The Sun, "Finally, I said, 'Well, you made my life hell, so I lived it and now I deserve it.' He really thought he'd had some input into the creative process. I'll give him this credit – he made me an adult and put me on the road that I'm traveling."
Earlier this year, the "Someone Like You" singer admitted that the tracks on "21" were inspired by her tumultuous love life, and specifically an "amazing, immense relationship" which came to an end.
She said: "I had the most amazing, immense relationship. It didn't last, unfortunately – it stopped being fun, but thankfully the ending wasn't bitter. The whole thing changed me. It made me really passionate about love, life, me – pretty much everything."
Her debut "19" is currently riding high in the album chart, despite being released over three years ago, and her latest record "21" has spent months at the top spot in Ireland and Britain since its release earlier this year.
Be the first to receive breaking news alerts and more stories like this by subscribing to our mailing list.