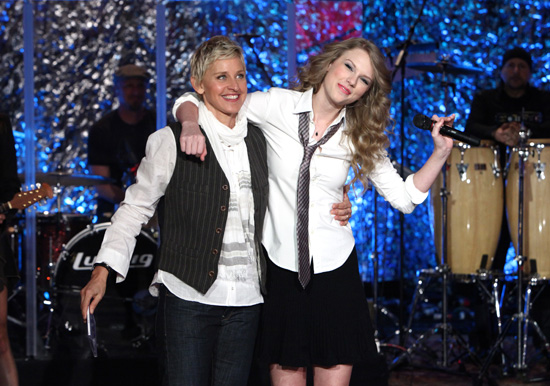 Taylor Swift recently made a guest appearance on The Ellen DeGeneres show, and revealed that she doesn't care about the paparazzi invading her personal space and the media honing in on her relationships.
"I've just come to an acceptance of the fact that this is my life," Swift told Ellen. "If someone wants to hide a relationship or has privacy issues, then we don't have the same viewpoint. Cause for me it's just, live your life, if people happen to take pictures then, you know, you laugh about it in the car afterward. It's whatever."
After her short interview, Taylor hit the stage for a debut TV performance of her new single "The Story of Us."
Check out both the interview and the performance below:
Spotted @ Neon Limelight
Be the first to receive breaking news alerts and more stories like this by subscribing to our mailing list.