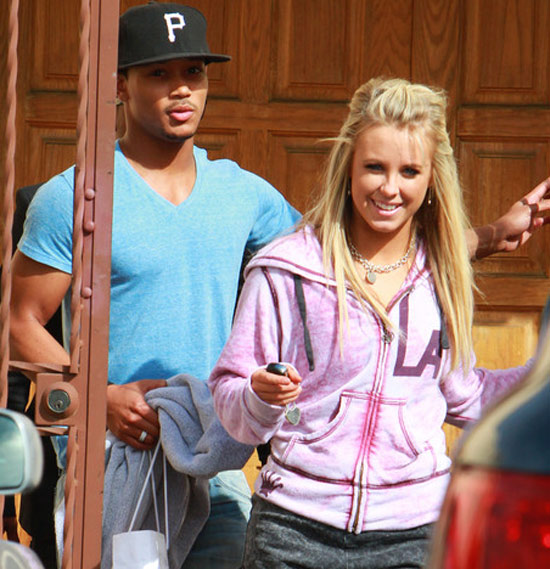 Romeo and his dance partner Chelsie Hightower were the seventh couple to be eliminated from "Dancing with the Stars" on Tuesday night (May 10).
The 21-year-old actor/rapper was voted off the show after his Monday night routine earned him the evening's second-lowest total, with 52 out of 60 possible points.
After his elimination, Romeo said, "I'm surprised because that was one of my best dances last night. But at the same time I'm not surprised, because of the competition this year. To be honest, I feel good. If this was last week, my head would be down. It's one of those things. If you go out with a bang, you have no regrets. I gave it 110 percent yesterday."
Romeo also disclosed that in addition to his father Master P, he had a few celebrity supporters, including Miley Cyrus and Will Smith, throughout his time on the show.
"Will Smith, he watched me every Monday and he gave me inspiration by saying, 'Go out there and give it everything," he said.
"[Miley] said her and her mom was voting for me. I don't know about Miley, but her mom was voting for me! A lot of my friends. My dad called me every morning after the show and give me inspirational words, tell me that he's proud of me no matter the outcome, how you're a winner in my eyes."
So why did the rapper never dance before? He explained, "I was terrified of it … I didn't even dance at my own prom."
At the end of the evening, Romeo took to Twitter and tweeted:
"I was taught to never hold your head down if u go down fighting giving 100% & thats what I did! This #DWTS journey has def. been magical."
Still in the running for the DWTS trophy are Kirstie Alley, Chelsea Kane, Ralph Macchio and Hines Ward.
Be the first to receive breaking news alerts and more stories like this by subscribing to our mailing list.