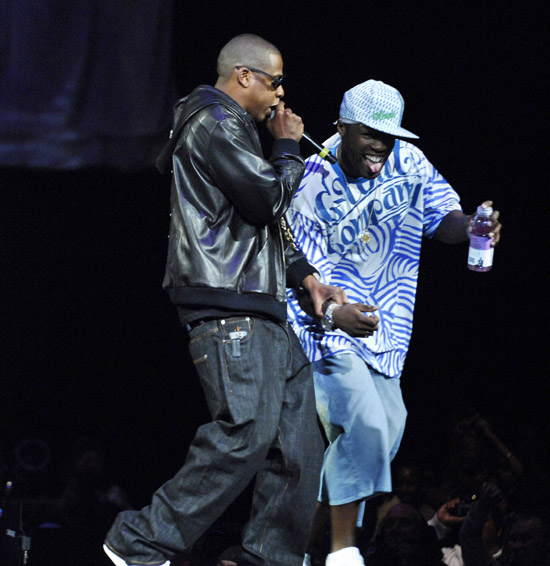 When it comes to his fellow rappers, Hip-Hop & entertainment mogul 50 Cent does not consider them as friends. They are one thing and one thing only: business associates!
In a recent interview with MTV UK 50 said, "We don't have those kinds of relationships. These people are people I associate with. We are in the same business. We are not necessarily friends. We don't call each other for no reason. It's not like we have something against each other to make us enemies. Me and Jay-Z will use each other. Repeatedly. For energy."
Rewind back to last year when there were slight jabs taken by 50 and former Roc-A-Fella artist Beanie Siegel towards Jay. But after meeting at Eminem and Jay's Home and Home tour in Detroit, the two managed to squash any beef they had.
50 told MTV News of their meeting, "We got a chance to kick it for a minute. I know people were interested in what that conversation was like. But they can ask Jay-Z. I take people's actions as if it's genuinely how they feel. I can only use what I saw you do as if that's what you meant. I can't understand what your motivation was prior to that."
Gotta give it to the man, he knows how to handle his business well!
Be the first to receive breaking news alerts and more stories like this by subscribing to our mailing list.