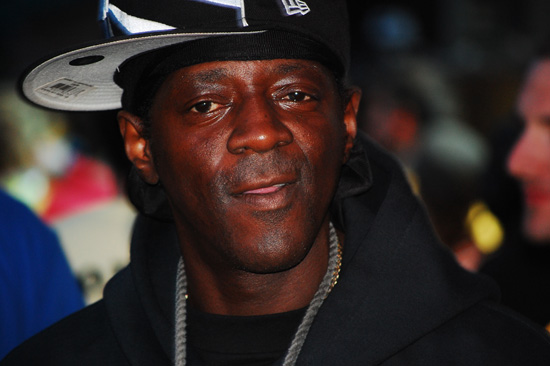 Reality TV star turned restaurant owner Flavor Flav is still in the middle of the media fallout that is occurring around his Fried Chicken restaurant going belly up. Flav recently exed one of his business partners out of a major fried chicken deal and swindled him out of a $30,000 check,
Tommy Karas claims that he was supposed to be a middle man and talk to investors for Flav in an attempt to wrangle up some cash for the initial startup of a Las Vegas Fried Chicken restaurant. Karas goes on to claim that Flav learned about the investors he was courting and decided to cut Tommy right out of the deal and nab the loot for himself! (Ouch!)
According to TMZ, Tommy filed a report with the Las Vegas Metro PD, but law enforcement will not pursue the case because, "The allegations did not meet the elements of a crime … It's a civil matter."
In any event, has our beloved Flavor gone from lovable hype man to all out con man?
Be the first to receive breaking news alerts and more stories like this by subscribing to our mailing list.