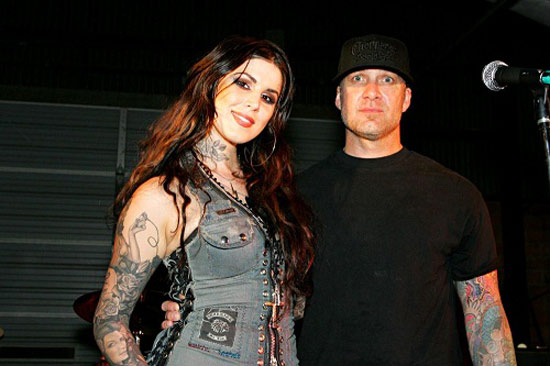 Talk about TMI……
Yesterday on his radio show, Howard Stern asked famed womanizer Jesse James who's "more fun" in bed, James' wronged ex-wife, Sandra Bullock, or his new fiancée Kat Von D.
To which James responded:
"That one's an easy no-brainer".

"Kat Von D?" asked Stern.

"Yes, sir. One hundred percent. She's a vixen, man," said James.
Further adding,
"If she cheated on me, I would forgive her and still love her."
OUCH! Talk about a shot to the ego! Wonder how Sandra's going to feel once she catches wind of her ex-hubby's comments.
Be the first to receive breaking news alerts and more stories like this by subscribing to our mailing list.