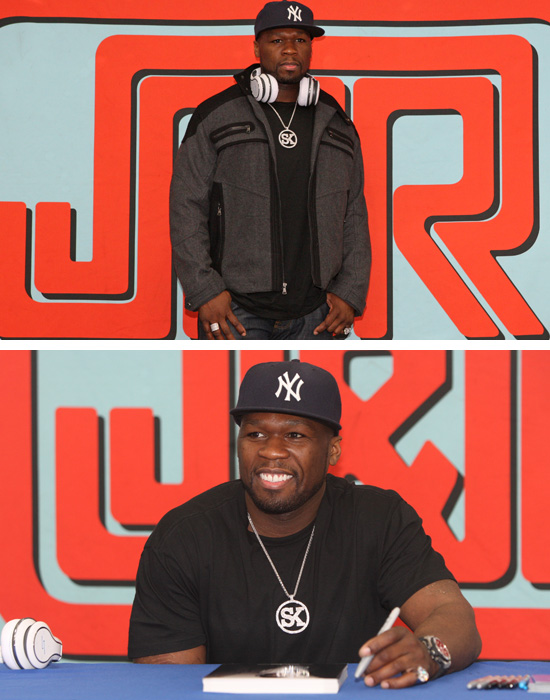 50 Cent was in New York City Thursday (Dec 15) promoting his new "Street by 50" and "Sync by 50" headphones at J&R Music World, where the rapper met with fans and signed autographs. 50's new headphones are in stores now, just in time for the Holidays.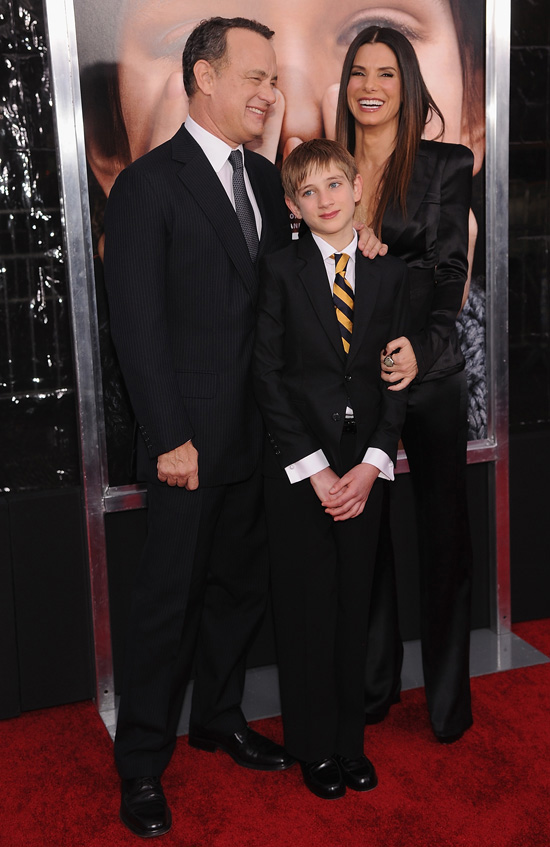 Sandra Bullock, Tom Hanks and their on-screen son Thomas Horn shared a moment on the red carpet of the premiere of their new movie "Extremely Loud & Incredibly Close" in New York City Thursday.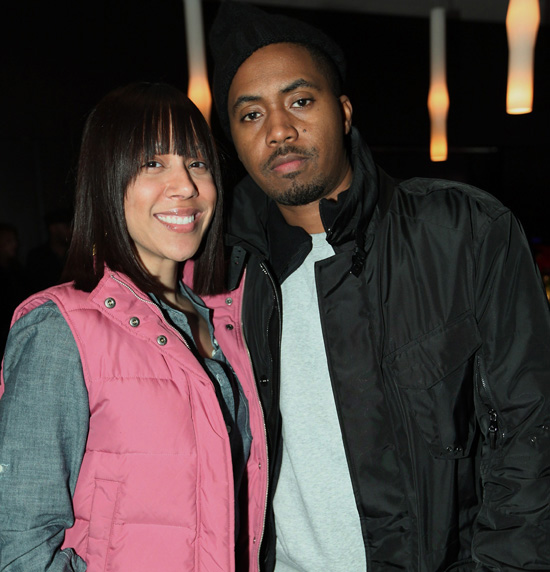 Rapper Nas — pictured here with Jessica Rivera (VP of Urban Music for Universal Music Publishing Group) — was spotted at Universal's 2011 Holiday Party Thursday night in Santa Monica, California.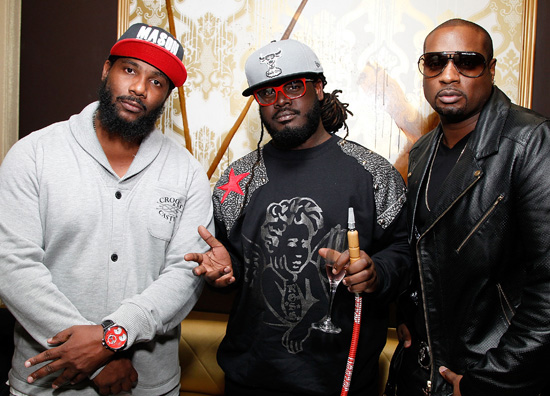 All the way on the other side of the country in Atlanta … rappers/producers T-Pain and Polow Da Don and music industry executive DeVyne Stephens attended the 14th Annual BMI Atlanta Holiday party Thursday evening.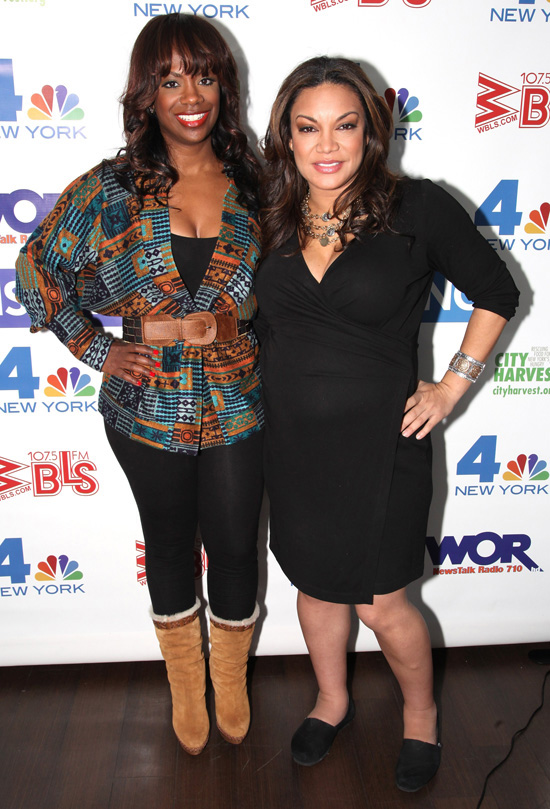 Up in New York … R&B singer/songwriter Kandi Burruss hung out with radio personality Egypt at the 2nd Annual Nonstop Day of Giving telethon, hosted Thursday night at the NBC Experience Store.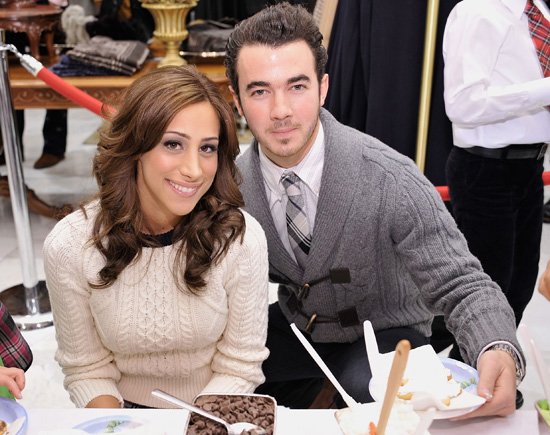 Kevin Jonas brought his wife Danielle along as he attended the holiday celebration to benefit St. Jude Children's Hospital at Brooks Brokers in New York on Wednesday (Dec 14).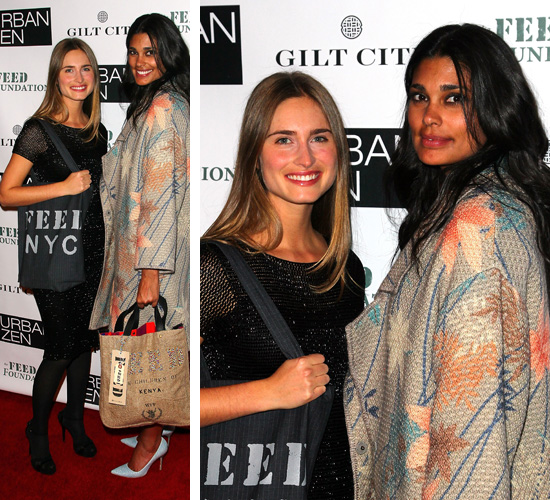 Fashion designer Rachel Roy posed for a photo with Lauren Bush (fashion model/designer and niece of former president George W. Bush) at the FEED Project's 4th annual FEEDraiser charity event at Urban Zen Wednesday evening in New York City.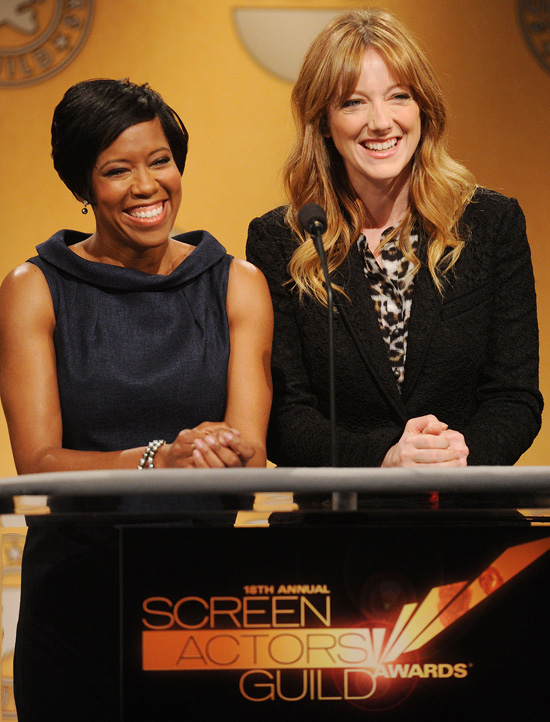 Actresses Regina King and Judy Greer announced the nominations for the 18th Annual Screen Actors Guild Awards Wednesday afternoon in West Hollywood.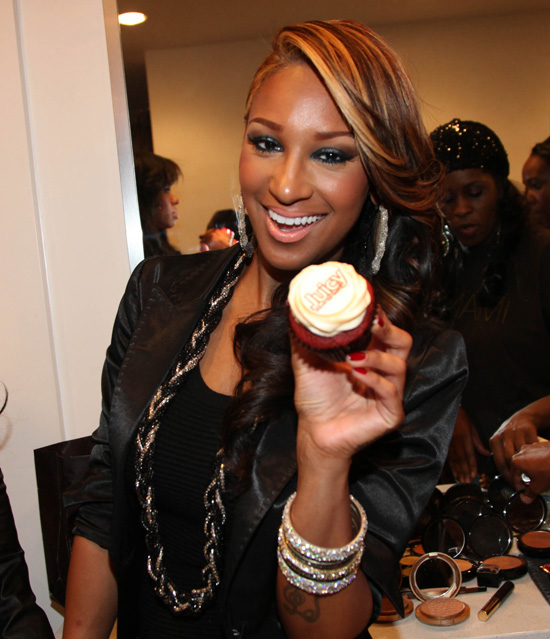 Singer/rapper turned TV personality Olivia from VH1's "Love and Hip-Hop" was spotted at the Amoy Couture Hair event Wednesday in New York.
And stylist Rachel Zoe — pictured here with her husband Rodger Berman — hosted a Holiday-themed party Wednesday night to celebrate the launch of her new company the Zoe Media Group in Hollywood.
Be the first to receive breaking news alerts and more stories like this by subscribing to our mailing list.