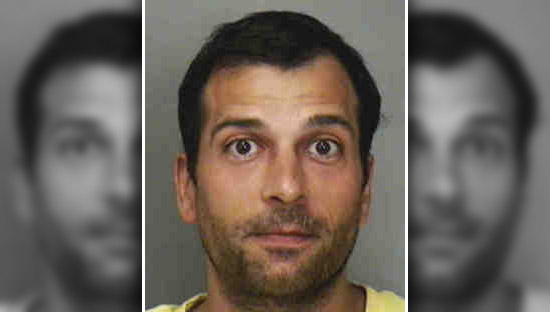 This is like the third teacher post we've done today, but oh what the heck!
A Florida teacher was recently arrested after cops found five bags of weed in his mouth. (Really dude???)
Read more below:
A Florida high school teacher may have bitten off more than he could chew when he was Tasered by cops and five bags of pot popped out of his mouth.

Bradley Gummow, a 33-year-old Polk County teacher, was arrested in Bartow Monday morning after a simple traffic stop turned into a bizarre drug bust, according to WTSP.com.

Cops pulled Gummow over around 11 a.m., and while they were interviewing him they noticed a plastic bag in his mouth.

When police asked him what was in his mouth, Gummow reportedly turned around and refused to cooperate.

That's when Gummow, an 11th and 12th grade teacher of International Baccalaureate and Advanced Placement students at Bartow High, got Tasered.

Police say the stun gun jolt caused Gummow to spit out five small bags of marijuana, which weighed a total of 4.7 grams.

Gummow was charged with possession of marijuana, resisting an arrest without force or violence and violation of probation. He had already been on probation for reckless driving involving alcohol.
First off all, what in the hell made this idiot think he could get away with stuffing 4.7 grams of weed in his mouth?!?! And to top it all off, he's an IB/AP teacher?? GTFOH!!!
Be the first to receive breaking news alerts and more stories like this by subscribing to our mailing list.