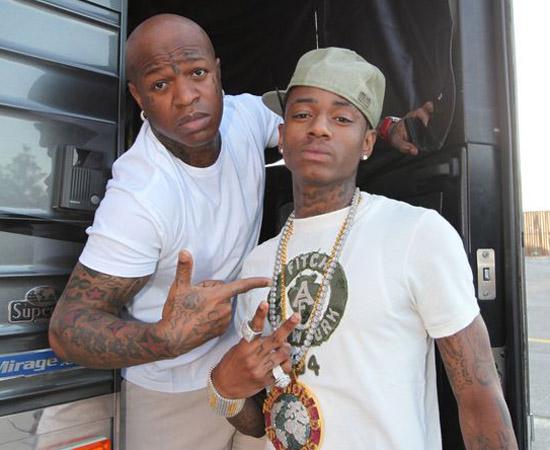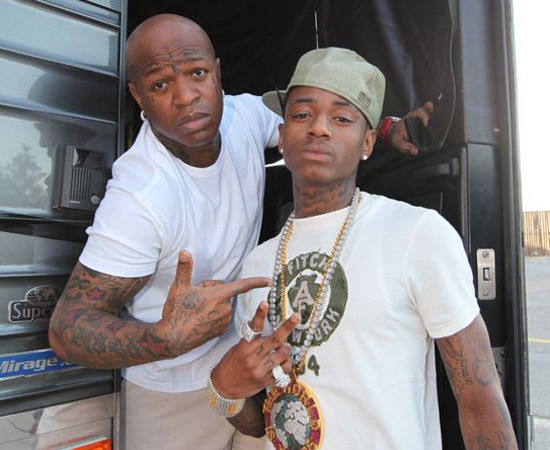 What Birdman wants he usually gets, and this time, he wants Soulja Boy. Or at least that's what Soulja Boy is saying!
The 20 year old rapper recently went to Miami to work on a track with Sean Kingston and meet up with the Cash Money CEO. "I met with Baby and Slim down in Miami. He's trying to get me to come over to Cash Money," he dished to RapUp.com. He continued, "I still got paperwork with Interscope Records, so I'm just trying to figure out what I'ma do. I got a lot of great options on the table. I've been a fan of Cash Money since I was young. I've been listening to Birdman's music since I was growing up. I would have never thought."
So is the "Turn My Swag On" rapper considering the move?
"I'm taking it into consideration," Soulja Boy said. "Birdman, we really had a good talk when we met. But I'm still young. I'm only 20 years old. So after I do these two albums, I either have the choice to go back to Interscope and re-up, do my contract over, or I can go down to Miami with Cash Money."
If he does decide to go south, he'll be in good company with Drake, Lil Wayne, Bow Wow and Nicki Minaj.
Be the first to receive breaking news alerts and more stories like this by subscribing to our mailing list.