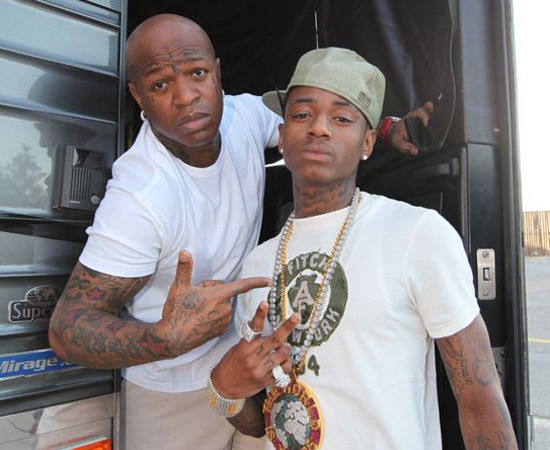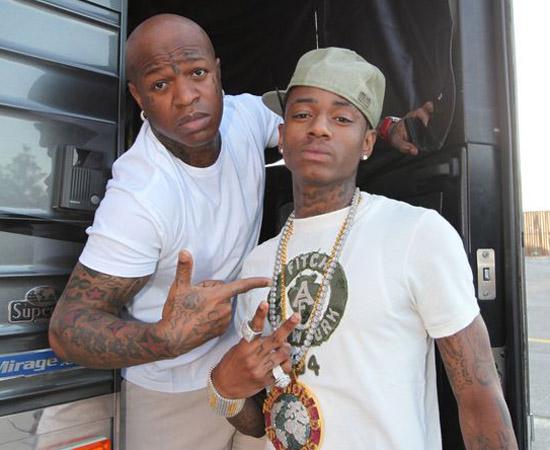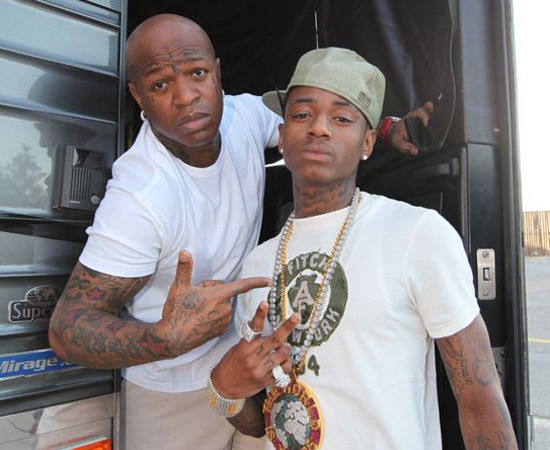 Soulja Boy may have stretched the truth just a tad when he said Birdman was trying to get him to leave Interscope and sign to Cash Money … because Birdman says that never happened!
Soulja Boy recently revealed that he had met with Birdman, and the two talked about signing to Birdman's YMCMB imprint. Soulja Boy told Rap-Up.com, "I met with Baby and Slim down in Miami. He's trying to get me to come over to Cash Money."
However, Birdman recently took to his Twitter to put a stop to the rumor. He tweeted:
"YMCMB busine$$ real talk.I neva tried 2 sign n0b0dy thts already sign 2 s0meb0dy. we d0nt r0ck like tht.I neva tried 2 sign s0ulja.but I respect tha lil h0mey wrk keep getn it$$$$."
This here just makes Soulja Boy look all kinds of stupid. Poor Deandre…
Be the first to receive breaking news alerts and more stories like this by subscribing to our mailing list.