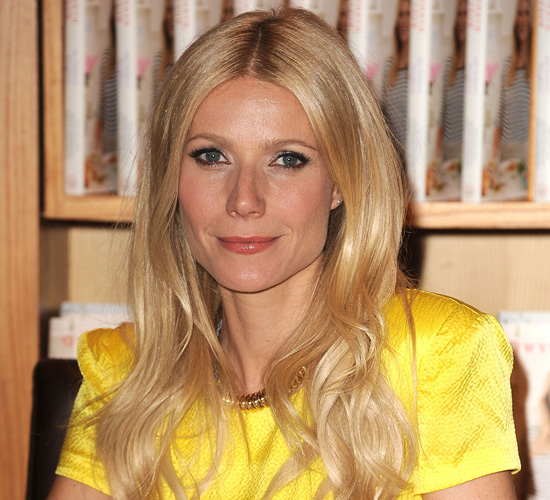 Gwyneth Paltrow is ready to get a record deal … but she's scared! If you don't believe it, she said so herself in a recent interview with Ellen DeGeneres when chit-chatting about securing a record deal.
"Well, I haven't signed anything but I'm thinking about it," the 'Sliding Doors' actress told Ellen. I kind of have to get my head around the concept of it and how I would want to do it. Do it in a right way."
"It's hard to think of switching because all the singing I've been doing has been coming out of Country Strong or Glee," she continued. "So I think, how would I do that? Just a record by myself feels a little scary to me. I would like to in theory but we'll see."
So what kind of music is Beyonce's BFF into? "I like all kinds of music," Gwyneth said. "I don't think it would be a real poppy record. [Britney Spears has] cornered that market."
Gwyn, with Chris Martin as your hubby, Jay-Z as his best friend and Bey & Madonna as your BFF's, we're sure they'll bring you up to speed in no time!
Be the first to receive breaking news alerts and more stories like this by subscribing to our mailing list.