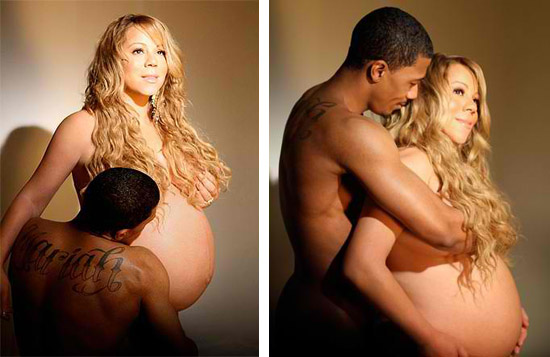 Playful & goofy radio host Nick Cannon, was joking around on his WXRK 92.3 NOW New York based radio show last week when he "accidentally" ended up blurting out he and his pregnant wife Mariah Carey's home phone number live on the air to unsuspecting listeners.
After the incident Nick immediately realized that it was a bad idea and tweeted "My wife is going to kill me over this. Sometimes I get a little too carried away on the radio," followed by "Just gave out my home phone # on air and my pregnant wife picked up the line OOPS!"
Nick and Mariah's humble castle was flooded with phone calls by fans who listened to Nick give out the phone number on his radio show. One fan even got the chance to speak with Mariah when she picked up the phone.
Nick then took to Twitter to thank  his lovely wife for being such a good sport about the whole ordeal, tweeting: "Thanks to my amazing wife for being a good sport and allowing me to make good radio. @MariahCarey you are the best!"
How cute! Just gotta love this couple! (More so Mariah than Nicki, but still love none-the-less, ha!)
Be the first to receive breaking news alerts and more stories like this by subscribing to our mailing list.