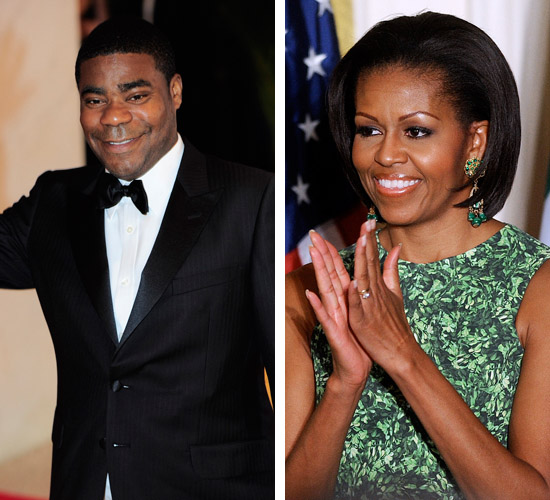 We all know how lucky we are to have freedom of speech, but no man is luckier than Hollywood funnyman Tracy Morgan. The '30 Rock' star recently guested on 'Lopez Tonight' and spoke about his visit to the White House for last summer's White House Correspondents dinner.
While he didn't perform for President Obama — "I would killed myself if he booed me," Morgan said — he did get to meet First Lady Michelle Obama.
"I looked at Michelle and she said, 'Hi Tracy!' and I just got hard!" Morgan said. "Michelle looked like a tall mountain, and I'm gonna climb it just 'cause it's there. Kilimanjaro!"
Woah! Doesn't Tracy know that in some countries you could get shot simply for making such a bold statement?
Watch the comedian share his rather "arousing" moment with viewers below:
Be the first to receive breaking news alerts and more stories like this by subscribing to our mailing list.