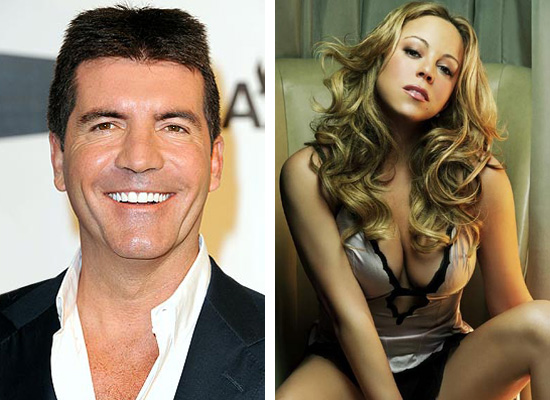 Simon Cowell is teasing us again and this time he's using singing extraordinaire Mariah Carey to bait us!
During a radio interview with Jackie Brown Simon said: "I think Mariah will have a role on the TV live shows. I met her recently and she was on great form. And her idea was to be the judge of the judges, which only Mariah could come up with. She'll be involved in some form. I literally adore her. I love her to bits."
So far besides Simon himself, the only other confirmed judge at the X Factor table is music industry veteran L.A. Reid.
Pop sensation Rihanna was asked to be apart of the phenomenon but had to decline due to her busy schedule. She explained: "It's something that I would have loved to do, actually. But our schedule doesn't allow it and it's a demanding schedule to be on that show. You have to be around months at a time, which is impossible for me".
Other stars that have been linked with the show include the UK's Cheryl Cole, Jessica Simpson, Paula Abdul, Gloria Estefan and Katy Perry.
The first episode of X Factor airs in the fall.
Be the first to receive breaking news alerts and more stories like this by subscribing to our mailing list.