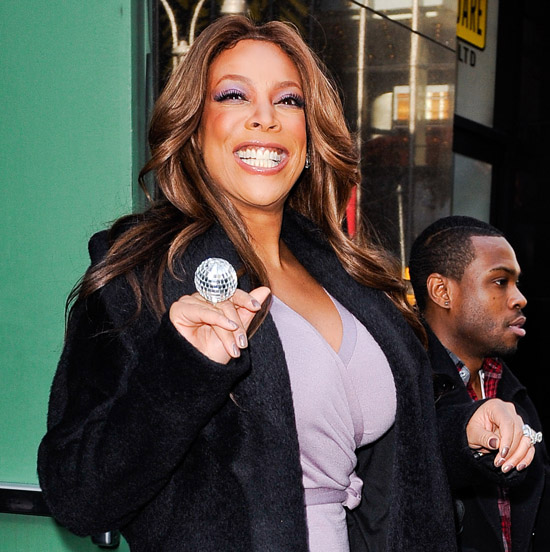 Talk show host Wendy Williams recently revealed she was once involved in a "love triangle" where she dated two men at the same time and admits it was "easy" to juggle them.
The 46-year-old blabber mouth is set to host a new dating show called 'Love Triangle' which  features men and women as they attempt to choose between two potential dates. Williams, who describes the program as "an adult show," helps the contestants select one of the candidates.
The host says she doesn't want to hear about "an 18 or 21 year-old being in love triangle" and that she's more interested in "that 35-year-old who's been seeing two people, sleeping with both but neither one knows about each other".
Despite her admittedly sneaky ways, Williams has been married to her husband Kevin Hunter for 12 years and the couple have a 10-year-old son.
We're curious as to how Wendy Williams managed to snag herself ONE man let alone TWO!
Guess it's true what they say …. "Big girls need love too!"
Be the first to receive breaking news alerts and more stories like this by subscribing to our mailing list.