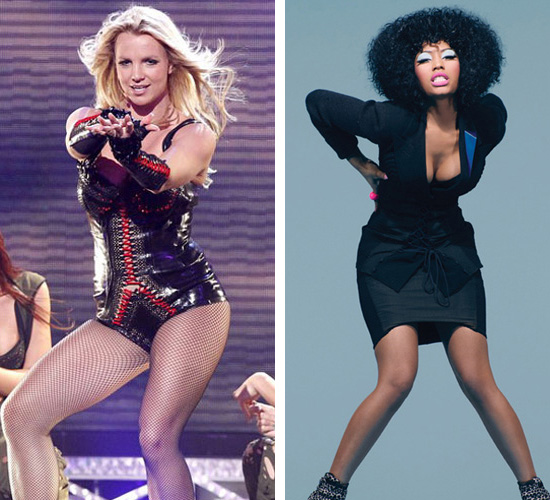 All of the speculation can finally be put to rest as it is now "officially" official that two of the hottest females in entertainment will be touring together this summer. Yes, Nicki Minaj will be hitting the road with Pop royalty Britney Spears.
Britney took to Twitter to share how pleased she is that Nicki is joining her. She tweeted:
"Could not think of a sexier Femme Fatale than @NickiMinaj to come on tour with me! Gonna be a hot summer people! The #FemmeFataleBARBZ wont know what hit em. Ready or not people, here we come…."
Minaj responded to Spears:
"Hot INDEED Your Fierceness!!! This tour's gonna KICK ASS!!! The #FemmeFataleBARBZ r READY!!! Let's GO!!!" Minaj tweeted back to the star, before adding, "Let's keep the 'other thing' a secret for now…"
Tickets for this unmissable event are scheduled to go on sale on April 30th.
Fresh from her "I Am Music" Tour which ends May 1st in New Jersey, Nicki will join Britney on June 16th in Sacramento California for 26 dates. The last stop will be in Toronto on Aug 13th. Can't wait!
Sidenote: Wonder what keeping that 'other thing' a secret is all about…
Be the first to receive breaking news alerts and more stories like this by subscribing to our mailing list.