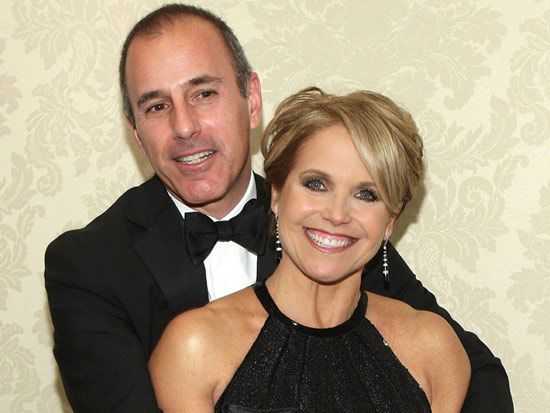 Katie Couric made a stop by her old home, the "Today" show earlier this morning to promote her new book "The Best Advice I Ever Got."
The evening news anchor was reunited with her former co-hort Matt Lauer who opened up the conversation with a question regarding rumors that she may be leaving CBS. "There's an entire chapter in the book devoted to taking risks and seeking opportunities. Have you heard any good rumors lately?" Lauer asked Couric.
"No," Couric responded in laughter. "Have you?"
When asked about her future plans…Katie admitted that she isn't quite sure at the time, but is really excited about the future. "I'm not sure. I'm really excited about the future. I love doing my job at the CBS Evening News. I really do. And I'm just in the middle of figuring it out… I just don't know honestly."
She also admitted to feeling caught in the middle between her current job at CBS and taking on her own syndicated talk show. "I like the creative freedom that would provide… I think a smart conversation about a whole host of subjects would be really fun."
But that last thing she wants to do is rush anything or make a decision too quickly. "I don't love this part of [feeling pressured to make a decision.] But I also don't want to feel pressured by outside forces to make a decision quickly. I want to be methodical and smart about it. I'm hoping in the next few weeks to make a decision. I don't have any regrets [from my time at CBS.] I love doing the evening news."
(Sigh) It always feels good to return home…
Watch the footage from the interview below:
Be the first to receive breaking news alerts and more stories like this by subscribing to our mailing list.