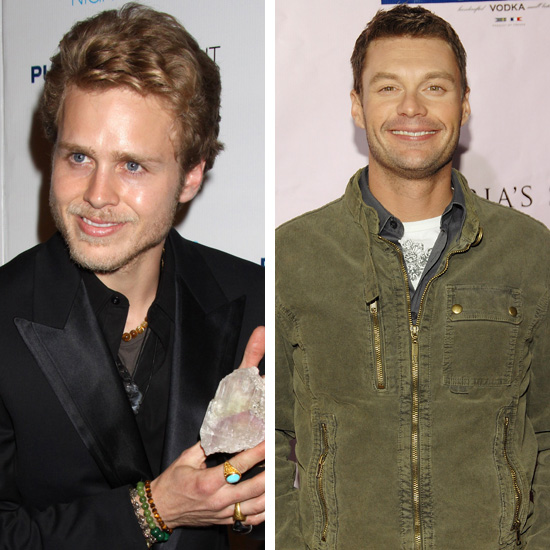 Everyone wants a fresh start at some point or another, and self-proclaimed fame whore Spencer Pratt is no different.
The 27-year-old has said that he would like to be an intern for media mogul Ryan Seacrest on his KIIS FM radio show. According to reports, Pratt personally wrote an email to Seacrest's talent booker Amy Sugarman asking for a 5-week period to prove himself.
He wrote: "I'm trying to change my image and make myself more likable." Pratt even went a step further and called in to speak with Ryan during his show on Thursday and said:
"How do you go from being hated to even a little bit likable? It's about who you're around. I've learned you need to be around likable people to even start to be likable. Who's the most likable person in America, if not the world? That would be Ryan Seacrest. I got a nice nine-month vacation living on the beach collecting sand dollars, and I really got to reflect and realize that in entertainment, you can definitely go too far. I'm ready to start a whole new chapter."
Spencer Pratt aka the "coat tail tugger" just needs to go somewhere and have a seat. For real.
Be the first to receive breaking news alerts and more stories like this by subscribing to our mailing list.