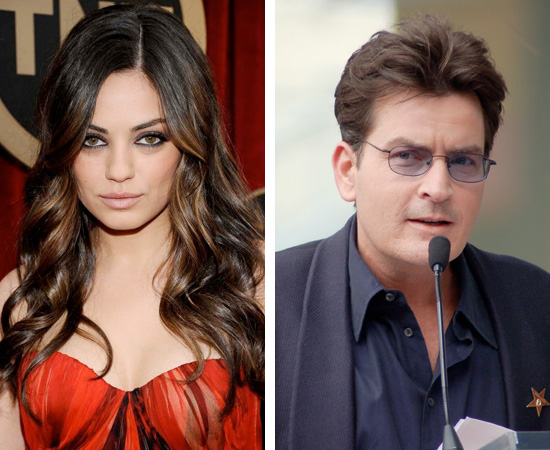 Sexy Hollywood actress Mila Kunis is reportedly "grossed out" that Charlie Sheen has invited her to be his next goddess.
Sheen, 45, recently said during a performance of his tour in Columbus, Ohio, that he'd like Mila to join his two goddesses Natalie Kenly and Bree Olsen but Kunis, 27, abruptly denied Charlie's request.
A pal of the star's told PopEater:
"Obviously Charlie wanted to name someone who would create publicity for his tour, but the thought of it grosses Mila out."
Speaking about Kunis, Sheen said while on stage at one of his tour stops:
"Here's the good news – my goddesses have already f***ing approved her. She's pre-approved! I would have great tolerance for many missing items provided it involves Mila f***ing Kunis."
Sorry Charlie, but Mila is one "goddess" you WON'T be "winning" over.
Be the first to receive breaking news alerts and more stories like this by subscribing to our mailing list.