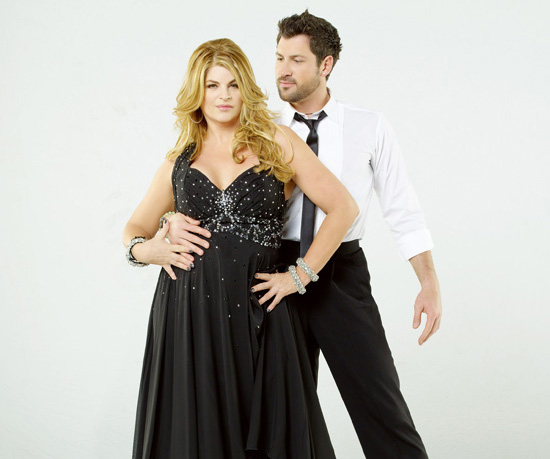 It's bad enough to fall flat on your face, but falling on your face on live national TV with millions of viewers watching is definitely not the business. Especially when it's not even your fault to begin with.
During last night's "Dancing with the Stars," 60-year-old contestant Kirsty Alley was dropped by her dancing partner Maksim Chmerkovskiy after his leg gave way during their rumba routine to "Somewhere Over the Rainbow." (Gasp!)
When being judged, and asked about what happened, Chmerkovskiy said:
"My thigh just gave out. I'm so sorry."
Alley kept her composure and didn't seemed to be too fazed by the incident. She said afterwards:
"There's something exciting about live TV. I'm so scared because something can happen and now that it's happened I'm like, 'So what?' "
Secretly Kirsty must be dying inside though. We sympathize with you. That had to be pretty embarrassing!
Check it out below (it happens at the very beginning of the routine):
<object width="550″ height="339″><param name="movie" value="http://www.youtube.com/v/lBko4uXtmI0?fs=1&amp;hl=en_US"></param><param name="allowFullScreen" value="true"></param><param name="allowscriptaccess" value="always"></param><embed src="http://www.youtube.com/v/lBko4uXtmI0?fs=1&amp;hl=en_US" type="application/x-shockwave-flash" allowscriptaccess="always" allowfullscreen="true" width="550″ height="339″></embed></object>