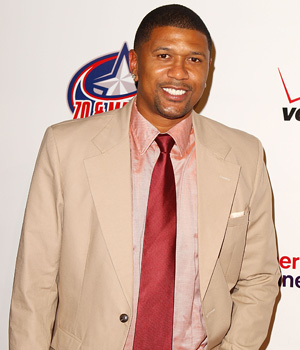 Things just keep going from bad to worse for ESPN analyst Jalen Rose, who was recently arrested on suspicion of drunken driving.
As it turns out, Rose crashed his car in Michigan on March 11th while he was over the legal drinking limit.
When cops arrived on the scene, he was arrested for driving under the influence, and as a result his employers over at ESPN had yanked him off the air indefinitely.
Here's a statement from ESPN spokesman Josh Krulewitz via USA Today:
"Jalen has accepted full responsibility for his actions. Both parties are taking this very seriously, and as a result, we've agreed that he will not be on our air while he addresses this situation."
Jalen made a bad decision to drive that night, but he made a worse decision by not telling ESPN. They're ESPN! They were going to find out one way or another sooner or later.
Speaking on the situation, Rose had this to say:
"I regret the decision to drive home that evening and am grateful that no one was hurt in the accident," Rose said. "I apologize to my family, my employer and each and every one of my supporters for my lapse in judgment. I am particularly sorry for disappointing those who trust me to serve as a role model for young people." –Source
SMH….silly Jalen.
Be the first to receive breaking news alerts and more stories like this by subscribing to our mailing list.