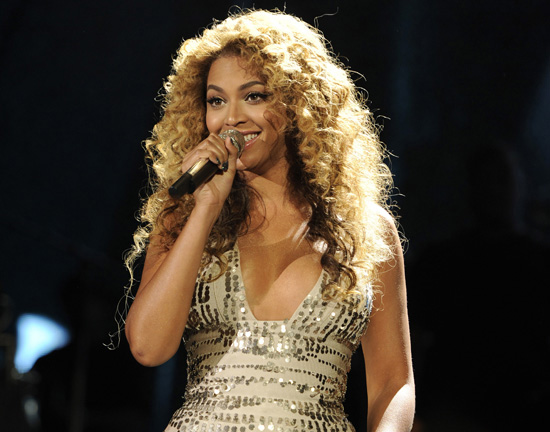 After impressing her label bosses at a private listening session for her new album, it is being reported that R&B/Pop Queen Beyonce will release her fourth solo studio project as early as June 2011!
The singer previewed 6 tracks from the album at an exclusive session in New York last week, and is believed to have received a very positive response from Sony execs. But this is Beyonce we're talking about … what other type of response is expected?
"It was just amazing," Sony Music Australia boss Denis Handlin told The Daily Telegraph. "These songs, the best description I can give is groundbreaking. She's gone to another level."
Another level is exactly right. Beyonce told MTV News last year that her album has no genre, and its sound takes inspiration from several different types of music.
"I'm not in a box. It's not R&B. It's not typically pop. It's not rock. It's just everything I love all mixed together in my own little gumbo of music. [I'm inspired by] Fela Kuti, the Stylistics. How random, right? So many people … Lauryn Hill, Stevie Wonder, of course, Michael Jackson's Off the Wall … all of those things I'm kind of mixing together."
Just last week Beyonce announced that she and her father, longtime manager Mathew Knowles, would be going their separate ways professionally.
Beyonce is scheduled to headline this year's Glastonbury Festival, and her currently untitled album will be released just in time for it!
Be the first to receive breaking news alerts and more stories like this by subscribing to our mailing list.