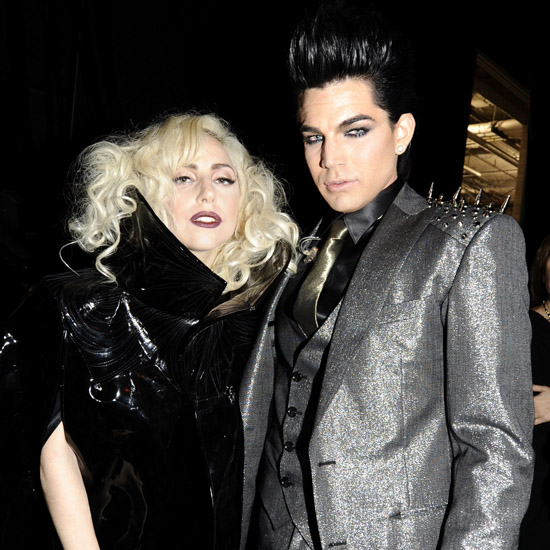 American Idol alum Adam Lambert made quite the impression during Lady Gaga's surprise 25th birthday bash this last Sunday (Mar 27).
Lambert, 29, wasn't even invited to the bash at L.A.'s La Cita Mexican restaurant, but attended as a guest of the Scissor Sisters, who have been opening for the "Born this Way" singer on tour, Perez Hilton told the Morning Dish radio program Thursday.
"Adam showed up beyond drunk," said the gossip blogger. "Super sloppy embarrassingly drunk!"
Lambert began some intense fist-pumping and kept beating on the walls until he'd actually punched a hole in the building's low ceiling, Hilton said.
Another onlooker tells UsMagazine.com:
"Adam acted like an animal. He kept jumping up on the tables and chairs and screaming. When they brought the cake out he tried to smear it in Gaga's face and put a doll from the cake in her mouth!"
Then Lambert tried to serenade the birthday girl, "like he was auditioning for Idol again!" Hilton said.
Eventually Gaga asked her security to kick him out, added the witness. Speaking on the incident, Lambert took to his Twitter page where he tweeted the following.
"My hand still hurts. LoL," he wrote Wednesday. "Was trying for celebratory gesture 4 gaga's B- piñata style…instead my fist is all bruised and la cita has a hole in the ceiling. #sloppy."
Certified weirdo. Scratch that. Certified DRUNK weirdo.
Be the first to receive breaking news alerts and more stories like this by subscribing to our mailing list.