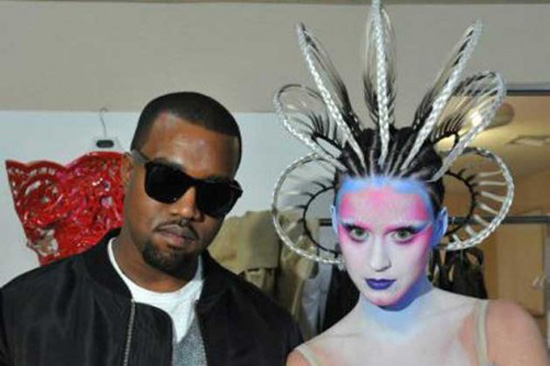 "Teenage Dream" pop star Katy Perry has been saying all kinds of nice things about her collaborator Kanye West, who appears on Perry's now #1 single hit "E.T." In a recent interview with MTV News, Perry said of West:
"I always felt like I wanted someone to give this song just another dimension. And it's like he's one of the greatest, to me, one of the greatest MCs of our generation and I think we will look back in time at Kanye and recognize, even though he may be multi-dimensioned in so many different ways, that it's hard to understand it and grasp our mainstream minds around it."
She went on further to flatter Kanye by saying:
"I think we'll look back and we'll be like there's a guy who always tried and strived to give us a beautiful piece of artwork. He doesn't care about any of the haters and he just really approaches things with a beautiful kind of innocence. We sat down and talked when he showed up to the music video set and he's just so enthusiastic about music and art and visuals and making his tour into the best tour that anybody's ever seen. He's really always pushing himself and I admire that."
So is there any chance that the international pop sensation would let the "All of The Lights" rapper produce material for her albums?
"Why not? That's where he comes from. He's got like a bajillion Grammys for producing records and writing songs. That's where he started and I admire his work, whether it's with Jay-Z or with Rihanna or with Nicki Minaj. I like all the different angles and approaches. I mean, he brought Bon Iver and La Roux—just like the strangest—not the strangest, but you wouldn't expect it and then put them on a song. He's got some wild style."
Kanye is, indeed, definitely one of the greatest. Who else agrees with Katy Perry?
Be the first to receive breaking news alerts and more stories like this by subscribing to our mailing list.