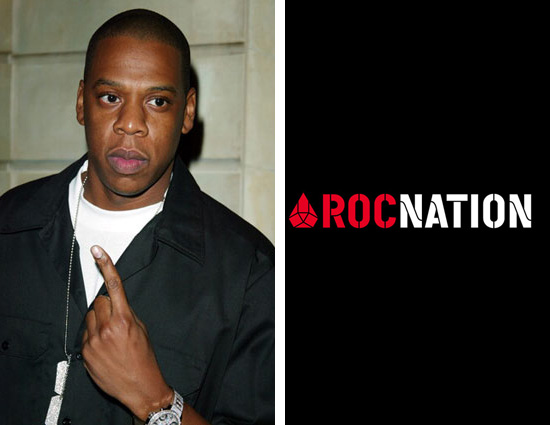 The Jiggaman is once again in hot water. This time, over his company's widely recognized logo.
Peep the details below:
Jay-Z's company Roc Nation has been slapped with a trademark infringement lawsuit, over the diamond shaped logo the brand uses.

Volcom filed the lawsuit against Roc Nation in the Central District of California on March 29th.

According to the complaint, Roc Nation's logo is too close to their own, which they have been using in trade since 1991.

Volcom, which is a lifestyle brand that manufactures street wear, denim and other clothing accessories, claims to own the exclusive trademark rights for the logo.

Additionally, Volcom claims the logo could create confusion in the marketplace, since their label Volcom Entertainment, also uses a similar, registered trademark.

"While Roc Nation appears to have initially used the diamond only in combination with the words 'Roc Nation' it is now using the diamond log on its own, causing a likelihood of confusion among consumers," Volcom's complaint reads.

Volcom's complaint says they notified Roc Nation that the logo infringed on their trademark rights, but the company ignored the requests to stop using it.

The company is seeking to prevent Roc Nation from using the logo, which is popping up in clothing, on records and on Skullcandy Roc Nation Aviator headphones.

Volcom seeks an injunction against Roc Nation from using the logo and is seeking to have all product bearing similar trademarks to be destroyed.

The lawsuit claims Volcom has invested over $100,000,000 in marketing their logo, although the lawsuit specify the amount of damages being sought.

Roc Nation is being sued for trademark infringement, false designation of origin, trademark dilution, unfair competition and other charges.
Be the first to receive breaking news alerts and more stories like this by subscribing to our mailing list.