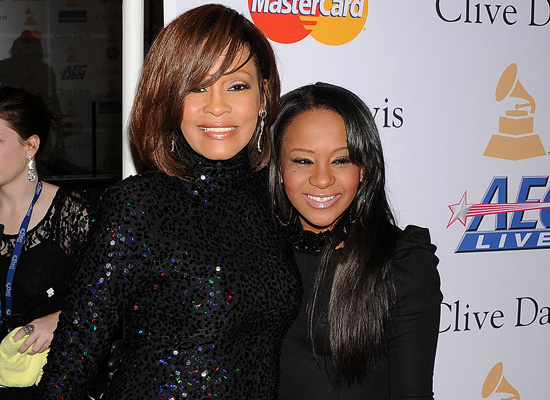 The daughter of Whitney Houston and Bobby Brown, Bobbi Kristina Brown, went on Twitter recently to give her followers some unexpected news. She's working on a new reality show. (Yay?)
"PS EVERYONE! Guess what?!" she wrote Thursday (or at least we think she wrote—the account is unverified). "We are currently in the process of meetings about starting my very OWN! Realityshow!!"

"The world needs 2know me 4who I REALLY am. U all will get 2 see my every day living, walk with me thro startin my career..EVERYTHING,"
It's starting to seem like getting a reality show is becoming a right of passage. Don't get too excited though, a rep for Whitney has since told E! News that Bobbi Kristina is not doing a reality show. (Thank goodness!)
In other news, Bobbi also tweeted about a recent photo that surfaced of her allegedly snorting coke.
"The pictures a former very dear person to me did this," Bobbi tweeted. "Set me up to make it look exactly what it looks like. God will smite them yes..But it's really not what it looks like..People will do anything for money which is extremely sad, and I'm very hurt by this.

"Things people do these days to hurt others is a shame. All I can do now, is keep my head up high, keep looking towards the lord. All the Lord is telling me is be still. That's all, and that's exactly what I'm going to do."
We hope this young woman doesn't seek out "the spotlight." Forget the mistakes she might make, her parents have made enough to last a LIFETIME.
Your thoughts?
Be the first to receive breaking news alerts and more stories like this by subscribing to our mailing list.