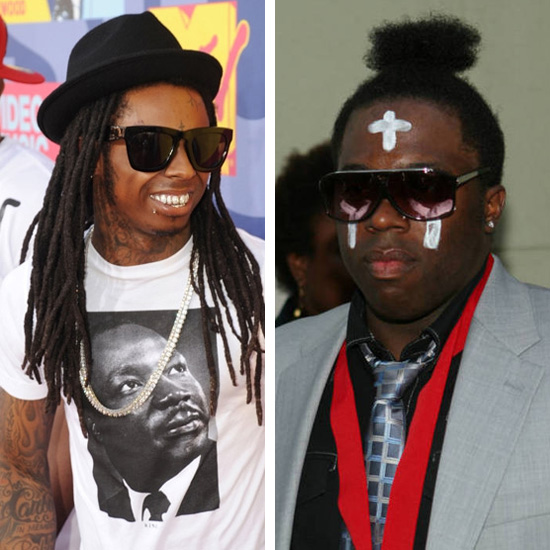 Rapper, music producer, woman, alcohol, and the word rape. Put them all together and you've got yourself quite the interesting story. Much like we're about to tell you below.
According to published reports, A woman  recently alleged that she was held against her will and sexually assaulted during a recording session for Lil Wayne back in January. But according to law enforcement sources, Weezy wasn't the culprit.
Noel "Detail" Fisher , a well known music producer who owns the house in Canyon Country, CA where the alleged assault went down, had several people over to the house (which has a recording studio inside) for a Pre-Grammy party, during which Lil Wayne was inside recording a few tracks.
Sources revealed that the alleged victim was a female catering assistant — who was hired for the party to look after the food.
Authorities are currently looking into allegations that Detail held her against her will overnight and sexually assaulted her … after which she managed to escape and alert police. The alleged victim was questioned in the hospital, where she also submitted to a rape test. So far, no word on the results.
Law enforcement sources state that the investigation is still ongoing and Lil Wayne is not mentioned anywhere in the report.
SMH. Another day, another rap associate possibly facing jail time. When will these Hip-Hop brutes finally realize that "no means no?" Good thing Weezy ain't involved in this. Stuff like this does NOT look good on anyone's probation report.
Your thoughts?
Be the first to receive breaking news alerts and more stories like this by subscribing to our mailing list.