Chris Brown is tired of talking about Rihanna, and it clearly showed this morning behind the scenes at "Good Morning America."
According to TMZ, when Brown was being interviewed by GMA host Robin Roberts following his live performance, she brought up the Rihanna incident, and the fact that the two are no longer under a court mandated restraining order.
Brown tried his best to change the subject and make the interview all about his new album F.A.M.E., but Roberts continued to talk about the legal issues surrounding the Rihanna incident. And that pissed Brown off so bad that as soon as he went backstage … he went OFF!
Look below for the details:
Chris Brown exploded in rage behind the scenes at "Good Morning America" this morning … smashing a window and storming out without a shirt … sources tell TMZ … and it was triggered by on-air questions about the Rihanna incident.

ABC sources tell TMZ … Brown performed and was interviewed by Robin Roberts live from the Times Square studio when she began asking about the infamous incident. Brown tried to redirect the questions to focus on his album — but Roberts continued to ask about Brown's legal issues stemming from the Rihanna incident.

We're told after the interview, Brown freaked out, storming into his dressing room and screaming so loud, the people in hair and makeup became alarmed and called security. We're told Brown was out of control, and one source present tells us he smashed a window in his dressing room, and the glass shattered and some shards fell onto 43rd and Broadway.

We're told by the time security rushed the area, Brown had ripped off his shirt and left the building, blowing off another performance he was supposed to do for the ABC website. And sources say … on his way out of the building, Brown confronted a segment producer, got in his face and stared him down. People from the show got in between Chris and the producer to diffuse the situation.

Remember — Brown is on probation for the felony beating and he's required to obey all laws.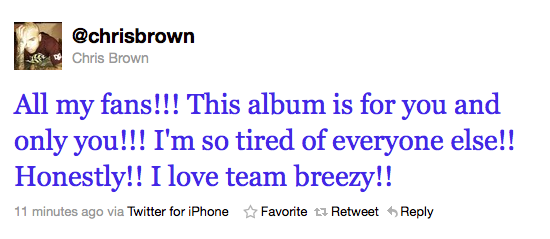 Your thoughts?
Be the first to receive breaking news alerts and more stories like this by subscribing to our mailing list.