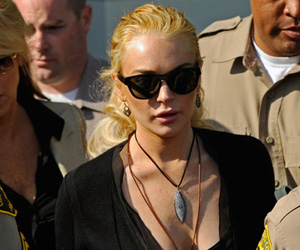 Seems like Lindsay Lohan is finally getting it through her head she can't avoid jail and is now "seriously considering" taking a plea deal.
For weeks, Lindsay has been adamant that she would never take a plea deal because the starlet feels as if she did nothing wrong.
Sources close to Lindsay allege that although she maintains her innocence, reality is starting to hit her and she is seriously reconsidering the risks of going forward with a trial.
If Lohan opts for a trial and loses, she faces more than a year in jail for the probation violation, in addition to prison time for the felony grand theft.
That six month plea deal Lilo was offered a month back is looking mighty tempting isn't it? Smarten up and take the deal girl!
Be the first to receive breaking news alerts and more stories like this by subscribing to our mailing list.