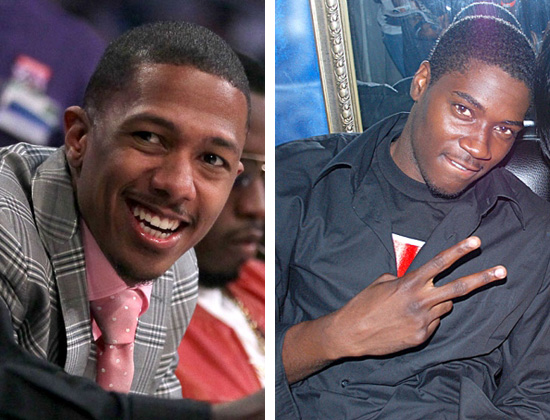 Father-to-be Nick Cannon is anxiously awaiting the arrival of his twins with wife Mariah Carey …. while his brother Gabriel is anxiously awaiting the arrival of bail money.
ET Online reports:
According to the North Hollywood LAPD, Nick's brother, Gabriel Cannon, was arrested after trying to steal video equipment and personal items from a group of individuals in Studio City, Calif. Gabriel, who was working in conjunction with an unknown number of accomplices, "tried taking our jewelry," one of his victims told LA's KCBS.
According to E!Online, the robbery was the result of a business meeting gone bad.
The robbery victims, identified as Alex and Alejo Moreno, work for a production company that for the past year had been shooting a reality show with Gabriel, who previously worked on his brother's popular "Wild 'N Out" and "Even Money" shows. Wednesday night (Mar 9) a meeting was allegedly called by Gabriel, which the Morenos allege was really a set-up.
The father-son duo allege that upon their arrival to the proposed meeting, Gabriel and three other assailants arrived to the production offices and began beating them, taking their jewelry, their video cameras and all of the tapes they'd recorded of Cannon.
The group, whose arrests were caught on camera, are still believed to be in custody, though no other information is available.
Lindsay Lohan's doing snatch & grabs at jewelery stores, Mel Gibson's dodging assault charges, Charlie Sheen's getting high and telling his boss to kiss his ass, and now this. Is it just us? Or is Hollywood is really starting to resemble Compton? SMH…
What are your thoughts?
Be the first to receive breaking news alerts and more stories like this by subscribing to our mailing list.