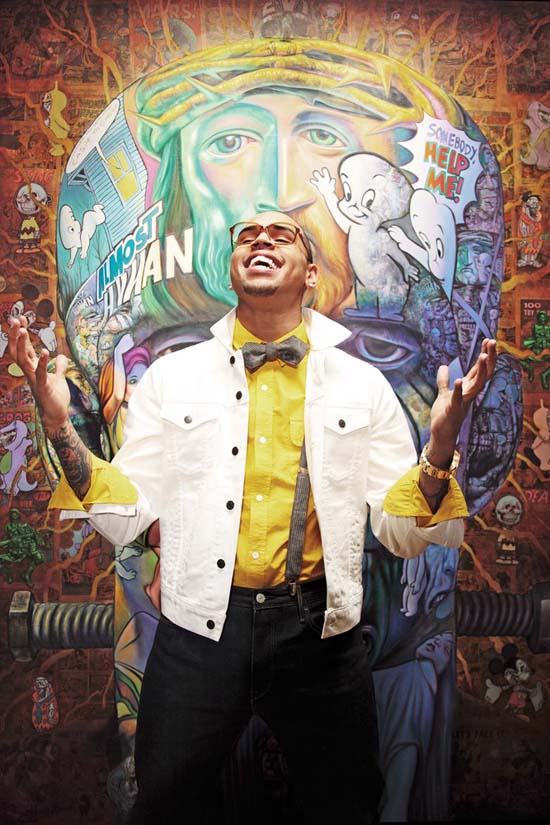 Chris Brown has apologized on numerous occasions for the unfortunate 2009 incident in which he assaulted his then-girlfriend Rihanna. And now, 2 years later, he feels as though that part of his life is over, and he's done apologizing for it.
"People are always gonna talk. But I'm in a positive place," Chris told the NY Post's Page Six in an interview. "I consider myself a grown-ass man. And at the end of the day, if I walk around apologizing to everybody, I'm gonna look like a damn fool."
As we previously reported, Chris said that only a "handful" of his friends, including fellow artists Pitbull and Pharrell Williams, stuck by him throughout the whole ordeal. But as far as those who didn't?
"Unknowingly, they kind of show their true colors when they do that," Chris says. "But you can't blame people for how they want to be portrayed or if they don't want to be associated with somebody who had a particular mishap. People kind of get clouded, and then when they get up to the top, they kind of lose a bit of themselves and they're not as humble. So knowing how it can be taken away and given back and taken away again, it kind of just taught me to be focused."
Chris also took the time to explain his multiple definitions of the word "fame," and how everyone is knocking on his door now that the Rihanna situation is behind him.
"Fame is what everybody seeks. I get an adrenaline rush from it. But fame is basically love and hate all in one. Without bad there is no good, without good there is no bad. Everybody who dissed me now wants to say 'Hey.' They wanna get on the record. They wanna let me back in the door. The last two years, everybody dissed me. But my fans were so dedicated. The way I look at it is, you can't walk around mad, because then you just prove everybody right that you're an angry person. So 'F.A.M.E.' means 'Forgiving All My Enemies,' and also 'Fans Are My Everything.' I'm dedicating it to my fans."
F.A.M.E. serves as Brown's fourth studio album release, and is due to hit stores on March 22nd.
Your thoughts?
Be the first to receive breaking news alerts and more stories like this by subscribing to our mailing list.